Archive: July 7, 2020
This morning it struck me suddenly, with great sadness, that This Is July and I Miss Le Tour. Every day in July since ... well ... maybe 2000 or so, I've gotten up early and watched it. Not only the great racing but the views of France, the voice of Phil Liggitt (sadly, Paul Sherwen is no longer with us), the whole experience of it. Weirdly, of the many changes in my life due to the pandemic, this might be the most emotional.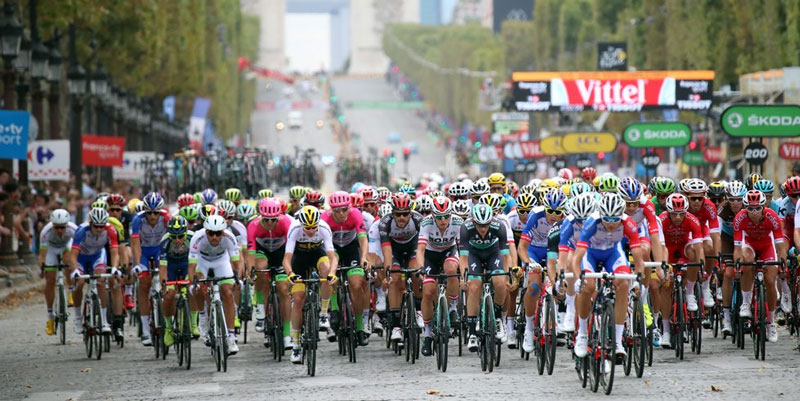 Vive Le Tour
Stillwater ... the best band that never was.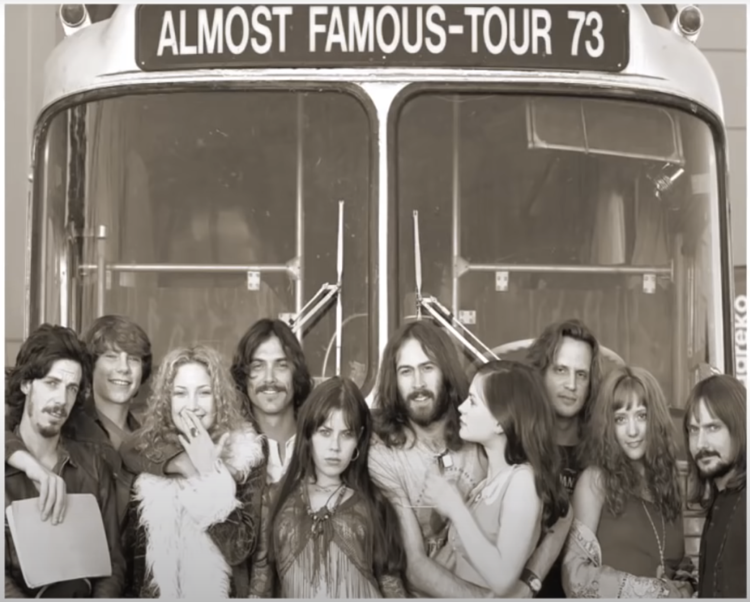 Imagine my delight to find their full album! Indeed we have Fever Dog, Love Thing, Chance Upon You, my favorite Love Comes and Goes, Hour of Need, and of course, You Had to be There. Written by Nancy Wilson and Peter Frampton, and with Mike McCready of Pearl Jam on guitar (incendiary!) they were awesome. In fact you might even say they were Almost Famous...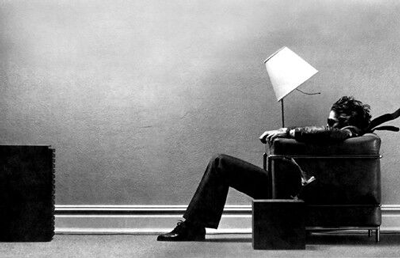 Rocking in the USA...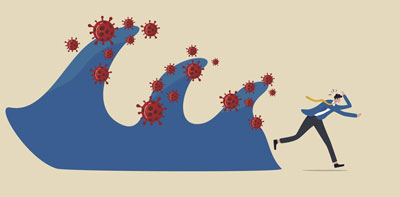 Second wave? Not even close. And you might ask yourself, how did I get here? We've stopped making sense. There are many people who want a disaster and are rooting for it. Including especially the mass media.
I've noticed my friends fall into two groups: those who watch CNN and MSNBC and who think things are bad and getting worse, and those who get their news from the internet and who think CNN and MSNBC are the real problem.

Deja Vu all over again? Daniel Patrick Moynihan to Richard Nixon: "To a degree that no one could have anticipated even three or four years ago, the educated elite of the American middle class have come to detest their society, and their detestation is rapidly diffusing to youth in general."
Gerard Vanderleun: Heaven's Mailroom. "Thank you, Hashem, for giving me the ability to share this message and for giving me so many wonderful people with whom to share it."
The safest source of energy will surprise you. Well, it didn't surprise me, but I love having the data.
Nerding out: Implementing Ctrl+F. This is interesting but misses another approach - creating an index tree. For one search it might not be the best, but for many many searches it is far more efficient.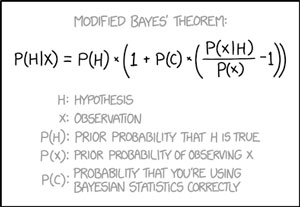 xkcd: Modified Bayes Theorem. P(C) is correlated to knowing you need P(C).
Kind of apropos: ESR on Defect Attractors. "A 'defect attractor' of a program, language, API, or any other kind of software construct is a feature which, while possibly not bad in itself, spawns defects in the design or code near it."
And I found this recursively cool: Microsoft scrambles to stop AI reporter from reporting on itself. I wonder if the AI reporter will find this story?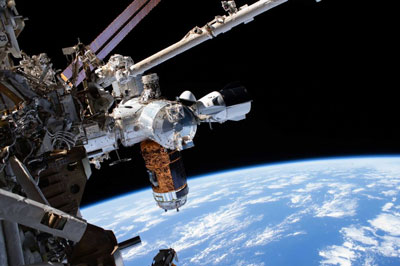 Literally awesome: the SpaceX Crew Dragon docked at the International Space Station. It only looks like a movie. This picture taken by an astronaut on a space walk.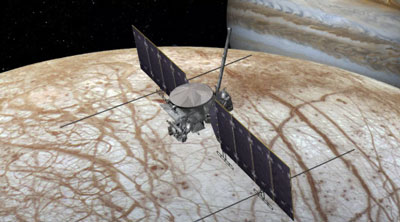 c|net: SpaceX could send NASA to Jupiter's potentially habitable moon Europa. Excellent, where do I buy a ticket?
Archive: July 9, 2019
Archive: July 9, 2018
Archive: July 9, 2017
Archive: July 9, 2016
Archive: July 9, 2015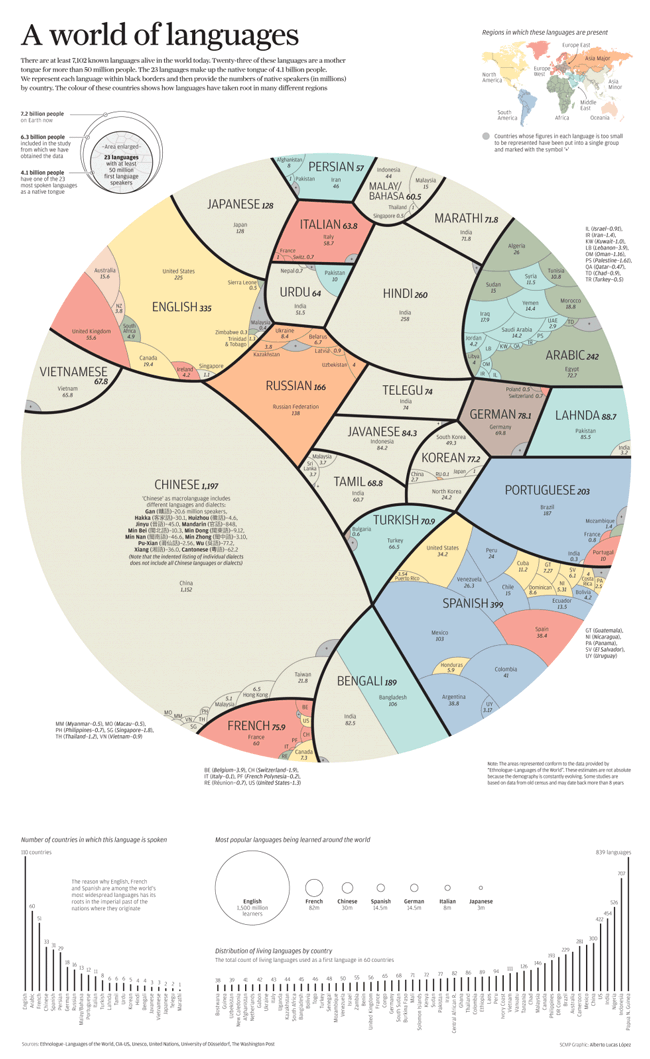 A great thought-provoking chart, showing the distribution of languages around the world
(click to enbiggen so you can read the fine print)
My takeaways:
- wow, Chinese
- okay, English 2nd, Spanish 3rd, Hindi 4th, Arabic 5th, but Portugese 6th? (Brazil!)
- Tamil? Telegu? Urdu? ... India
- Surprised German and French aren't more broadly spoken
How broadly is C spoken? World-wide, I think :)
Archive: July 9, 2014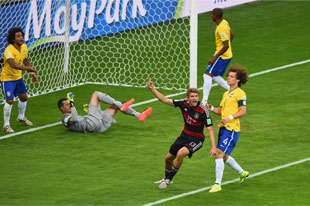 Rats! Both of the teams I was rooting for in the World Cup lost their semifinal matches ... Brazil were blown out by Germany, 7-1 (and it wasn't that close), and Netherlands were outlasted by Argentina, 0-0, 4-2 (and it was exactly that close). So be it. I am semi-sad. The games have been fun to watch and at least Brazil and Netherlands will meet, this Saturday in the 3rd place game (Go Oranje!)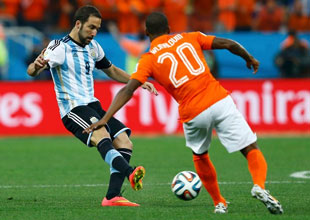 And then Germany and Argentina in the final! The best team (Germany) vs the team with the best player (Messi, for Argentina). Will it be a good match? Hard to say ... I predict Germany will not score five goals in the first 30 minutes, like they did against Argentina, and I predict Messi will probably get loose at least a few times; the Dutch held him in check pretty well. I actually think Argentina have a chance, and that's how I'll be rooting.
| | |
| --- | --- |
| Le Tour 2014, stage 5: wet cobbles! = first selection, Froome out, Nibali extends lead | |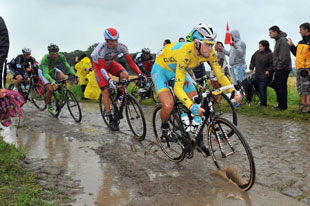 Yesterday I complained about how the Tour was settling into a pattern, and today's stage everything changed. A wild, wet, and tumultuous stage over nine sections of cobblestones created this year's first real selection, with Chris Froome crashing out, Vincenzo Nibali extending his lead in yellow, and most of the GC contenders happy they made it to the finish in one piece. Lars Boom won the stage - which was like a mini Paris-Roubaix - in convincing fashion, and Jacob Fulsong finished just ahead of his teammate Nibali in second, putting him in second overall as well. Peter Sagan was a close fourth, extending his lead in the green jersey points competition and landing him third overall in GC.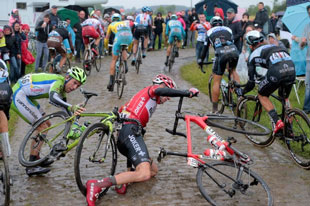 Besides Froome, who sadly crashed twice before he even reached the cobbles and couldn't continue, the day's big loser was Alberto Contador, who rode well but ended up conceding nearly three minutes to Nibali, and over 30 seconds to Andrew Talansky, who is looking more and more like a genuine podium contender every day. We now have to ask ourselves, can Niabli win? We'll have to wait for the mountain stages in the alps to find out.
(Who knows... maybe Albert Contador dominates the mountains and wins the Tour, and we end up looking back at this stage as the biggest reason, as it removed Chris Froome from the picture.)
Update: There has been a lot of discussion about whether cobblestones belong in the Tour. Without commenting on that, I just want to point out that Chris Froome crashed out *before* ever riding on cobbles. It was a wet stage on narrow roads, but I don't think anyone is suggesting that the Tour stop riding in rain, or on back lanes in France. Net net it is too bad that Froome is no longer in the race, but that's cycling...
Tomorrow is another flat stage, and most likely another sprint finish. We'll see most of the peleton recovering and taking it easy, but will anyone be able to beat Kittel? Andre Greipel, call your office.
Archive: July 9, 2013
Archive: July 9, 2012
Archive: July 7, 2011
| | |
| --- | --- |
| TDF stage 6 / long rolling sprint - Boassen Hagen outkicks Gilbert and Hushovd, GC unchanged | |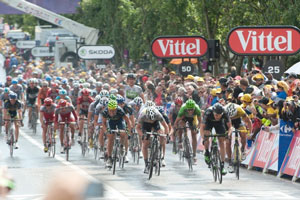 Today promised to be a lot more interesting than it was; such is the Tour. (There are other days when you tune in thinking you're going to see three hours of parade followed by 30 seconds of sprint, only to see fireworks all through.) I expected a breakaway to stay away, but instead a rather weak five-man group hung off the front, closely monitored, as the peloton drove on through the rollers amid rain, all of which culminated with a rather disorganized bunch sprint on a slight incline. Edvard Boasson Hagen of Sky blasted to the front, closely pursued by Philippe Gilbert and Thor Hushovd. None of the true sprinters gave it a go.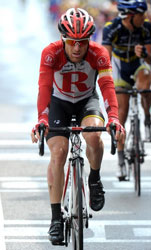 I think today the mid-race sprint point worked against an interesting break. The sprinters' teams kept the pressure on and nobody could get away. Perhaps a stronger / larger break would have worked, but on the other hand a stronger / larger break wouldn't have been allowed to form in the first place.
Bad luck for Levi Leipheimer; he crashed just outside the 3km boundary, and by the time he was back up and chasing the field was in full sprint. He ended up losing a minute on GC which he'll definitely wish he had back later in the Tour.
Tomorrow we have a pancake flat stage which probably will be three hours of parade followed by 30 seconds of sprint; but then again you never know, so stay tuned :)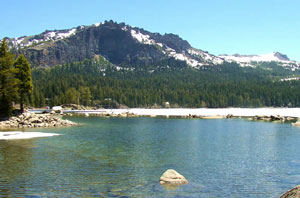 I checked in at work today; everything seems fine there, somehow they are surviving without me. I spent the day fighting an unplanned personal fire, recovered, and ended up visiting the Center of the Universe to see the Dodgers shut out the Mets with my kids. Final score 3 hot dogs and 1 beer. Most excellent.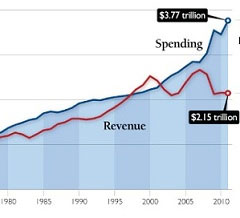 Ed Morrissey: do we really have a revenue problem? Um, no. We have a spending problem.
Home price survey: no rebound in sight. Sigh. Related: Zillow's "Zestimate" shifts. Down. Scary :(
Just read Brad Feld's review of I am John Galt, and just bought it on my Kindle. A great weekend read, yippee. The ability to instantly buy and read a book you've heard about is one of the Kindle's great virtues.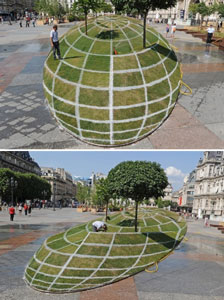 The grand illusion: 'who to believe', a beautiful sculpture outside Paris' city hall. "When viewed from a specific angle, the 100 meter long grass installation appears to be a much smaller three-dimensional sphere." Awesome! I must see it (and I will in a few weeks :)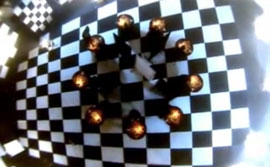 This is cool: how to beat a chess grandmaster. In which a magician uses memory to defeat nine expert players at once. The clever approach is all explained, but the twist at the end is rather bewildering.
Well tomorrow I'm off; Shirley and I are driving up to Lake Topaz for the weekend, so I can ride the Death Ride on Saturday. Blogging may be intermittent, see you next week!
| | |
| --- | --- |
| a visit to the Center of the Universe | |

a visit to the Center of the Universe
(click to enbiggen amazingly)
tonight my girls and I watched the Dodgers shut out the Mets
final score 3 hot dogs 1 beer
most excellent
Archive: July 9, 2010
| | |
| --- | --- |
| TDF stage 6 / sprint / Cavendish notches another, Cancellara, Hushovd keep jerseys | |
(blogged from a Marie Calendar's in Merced, driving to Bear Valley for the Death Ride)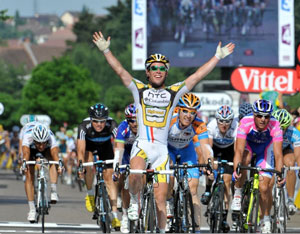 I watched today's TDF stage while driving (!!, Tivo to Slingbox to laptop*), and it was a pretty boring one; again we had a long flat stage, and again a bunch sprint, and again a great leadout from Mark Renshaw took Mark Cavendish to a sprint win. Good for Cav, he's back on form, and it makes the green jersey competition interesting with Thor Hushovd keeping the lead and Alessandro Petacchi also in the hunt. We'll see how many of the sprinters stay in with the tour as we move into the Alps tomorrow...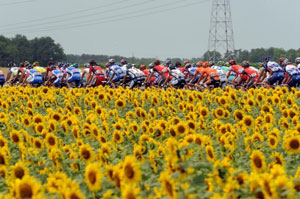 Speaking of tomorrow, I won't be able to watch as I will be otherwise occupied, but it should setup nicely for a breakaway win, with just enough climbing to effect a selection, but not enough to tempt the GC men to try anything, especially with a really serious mountain stage on offer Sunday. Cheers and see you Sunday!
[ Tour de France 2010: all posts | index ]
* BTW I must tell you, I have an HD Slingbox attached to my HD Tivo, and the picture on my laptop is pretty amazing, even transmitted through a Sprint cell modem while driving. This technology is awesome :)
| | |
| --- | --- |
| You want your phone back? Our haircuts are half price today... | |
This you will not believe... so I pulled off into a truck stop while driving up Route 99, had a bite to eat and did some work, and as I drive away I have that *bad* feeling like a left something behind... yep, left my phone. Yikes!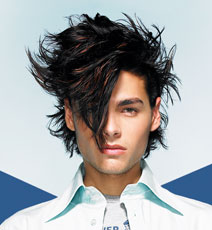 So I go back to the diner, and check the booth in which I'd sat, and my phone is gone. Crud. So I find my waitress.
"Hi, did you happen to find my phone?
"Um, I might have found a phone, what did it look like?

(what! I was just here... you know you have my phone...)

"It's a black Palm Pre, c'mon I really need it back...
"Huh. Well today we have a special on haircuts, half price, would you like one?

(what! haircuts, WTF?)

"Haircut!? What about my phone? I really need my phone...
"I just thought maybe you'd like a haircut... they're half price today!

(I'm thinking this girl is crazy, I have to be nice or I might never see my phone back.)

"I. Really. Need. My. Phone. Please?
To make a weird story short, after five minutes I did finally get my phone back, and I did not have to get a haircut. Whew. On the road again...
| | |
| --- | --- |
| on the road... driving to the Death Ride | |
Just hanging out in a Marie Calendar's in Merced, driving to Bear Valley for the Death Ride, and thought I'd make a quick filter pass...
Today's technology for being "on the road" is quite amazing; today while driving I was monitoring events via my trusty Palm Pre, email and texts and voice, and a couple of times pulled off into a truck stop to eat and work. Managed to get some important stuff done interleaved with making progress. (And almost managed to get a haircut :) On the road...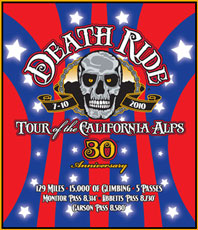 I am curiously unprepared mentally for the Death Ride tomorrow... you would think proper psychological preparation for such a nasty ride is essential - 130 miles and 18,000', spread over five mountain passes over 8,000' each - and you would be right. Maybe it's that I have so much else going on in my life at the moment, or maybe it's because I've done this two years previously, and so I know what I'm in for... we'll see how it goes!
Tomorrow is a big day in the Tour de France, and also in the World Cup, with the third place game between Germany and Uruguay. I'd have to pick Germany to win - they looked great until their loss to Spain - but I'm going to be rooting for Uruguay as the underdogs...
Have you been following Paul the prognosticating octopus? He's picking Germany tomorrow, and also Spain to win the World Cup final Sunday. Stay tuned :)

Related: BoingBoing notes the end of science reporting at CNN. Of course many of us have felt CNN stopped reporting period some time ago...
Here's a helpful article: The best South African wines to drink while watching the World Cup. I will be driving tomorrow night so I will not partake; but maybe for the final on Sunday...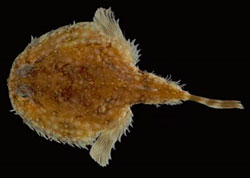 Evolution in action? Two new fish species found walking at the site of the Gulf oil spill. They are called pancake batfish, by the way, how great is that?
Scott "Dilbert" Adams continues his string of thought-provoking posts as he considers Problems. "I like problems. Where there are problems there are opportunities... Please answer any one of these: What problem does your company's product try to solve? What is the biggest problem for people in your profession? What is the biggest problem in your industry? What is the biggest problem/constraint in your current project?" Great stuff.
Facebook have killed their gift shop, apparently a $100M baby. You might be thinking the same as me, what, Facebook had a gift shop? Who knew? Virtual gifts?
Here's a great question for me, while a on a long drive: What's the fastest you've driven? I'll give you my answer on Sunday :)
Archive: July 9, 2009
| | |
| --- | --- |
| TDF stage 6 / flat - Hushovd cranks in the rain! / Cancellara keeps yellow | |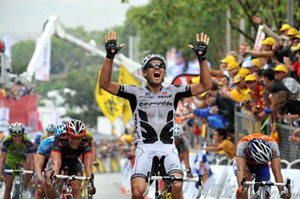 A wild and wooly stage in the rain today; the uphill finish at the end into Barcelona disrupted what might otherwise have been a routine field sprint, and Thor Hushovd was able to prevail. I felt bad for David Millar who was in the early break, attacked out of it, led almost to the finish, but was swept up with less than 1K to go and blown out the back. It happens.
Others who suffered on the day included Denis Menchov, who is not having a good tour and now finds himself pretty much out of the running, quite a disappointment for the erstwhile favorite (and my own rooting pick, as I always root for Rabobank as the "Dutch" team :) Yeah, he could recover with a great attack in the mountains, but that would be unlikely. Nearly the same with Carlos Sastre and Cadel Evans, two other pre-race favorites who find themselves minutes in arrears with only six stages in the books.
Well there is a l o n g way to go yet, and much could happen. In particular tomorrow we have the first mountain stage, an HC climb up to Arcalis in the Pyrenees which could really do some sorting out. Should be excellent, particularly if there's a battle between Lance Armstrong and Alberto Contador. Stay tuned!
Being me (cont): I was myself, and it worked. I am still digging out of the hole I'd dug, but it feels much better.
I had a long day at work - many meetings, many things to consider, and then drove home, stopping in Dana Point for my "usual" ride down the coast; I am "topping up" for the Death Ride Saturday (dum dum dum). And now I'm blogging while watching the tour; the last few days I've been monitoring the tour via live feeds online. Wow, HD is cool :)
Excellent: Mayo Clinic gets $28M cancer grant, from the NCI.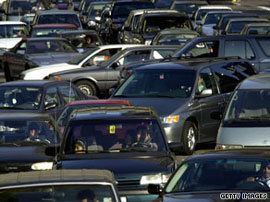 Stuck in traffic less? Thank the economy. I've always said the best way to solve gridlock was to raise the gas tax.
Dumpster Diving - literally. Wow, I love it!
Dave Winer: the Java Wars, continued. Hits the nails on their heads: "So yesterday Google announced The Chrome OS, which is hailed by the industry press as a surprise middle-of-the-night attack against their arch-rival, Microsoft. Before yesterday's announcement: 1. Chrome ran on Linux. 2. Linux was an operating system. 3. Linux ran on netbooks. However, most people want XP on their netbook, not Linux. That was true yesterday and it's still true today."
Bram Cohen: Someone at the Mozilla Foundation needs to be fired. On the generation of "truly" random numbers... which apparently greatly affects Firefox startup time.
ZooBorn of the day: a baby Porcupine. OMG, is it cute or what?
Archive: July 9, 2008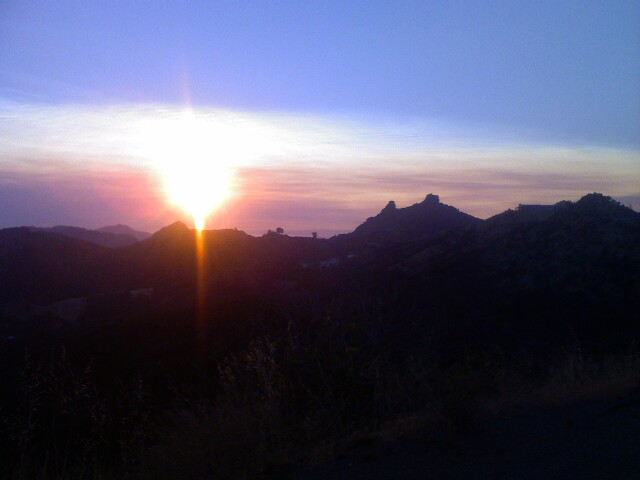 "more solitude"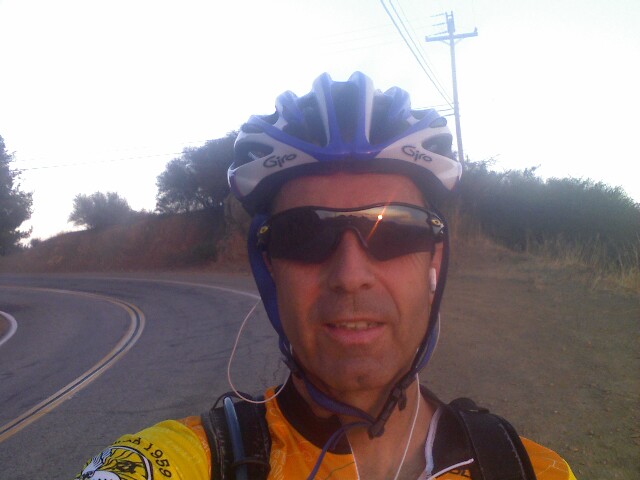 (the sun setting in the Santa Monica mountains )
I am working on something cool. I am not talking about what it is. It is fun. I like working in stealth mode.
But I must say, I am still bummed from yesterday. This overall feeling of mortality and sadness has stayed with me. Normally a nice long ride would cure this, and fortunately I have one planned for Saturday, but unfortunately it is called The Death Ride. Spooky.
BTW I came across Driven Up, a documentary about the Death Ride. Cool.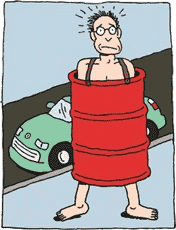 Writing in the New Yorker, James Surowiecki engages in Oily Speculations. "The difficulty for Congress, of course, is that none of the problems that have driven up the price of oil lend themselves to a quick fix, and most, like the boom in global demand and the inaccessibility of certain oil fields, aren't under our control at all. That's what makes speculators a perfect target: by going after them, Congress can demonstrate to voters that it understands their pain, and at the same time avoid doing anything that might require real sacrifice from Americans." A pretty nice overview of the situation with regard to gas prices, oil speculation, and congress.
Powerline notes Obama's latest flip-flop (on FISA). This is really an amazing, it seems he just gets up in the morning and rewrites his blank slate based on what he thinks people want to hear that day.
Meghan O'Rourke notes Anne of Green Gables turns 100. Wow. I loved reading this book with Megan, we both really enjoyed it (and both really though Anne reminded us of Megan). Amazing to think what a stir this book caused 100 years ago. Now it is just a great story.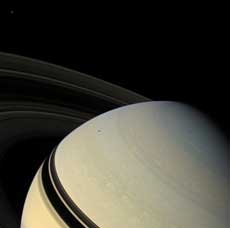 LGF notes the Ringed Giant, and talks about the Cassini-Huygens mission, which has wildly exceeded expectations. "'We've had a wonderful mission and a very eventful one in terms of the scientific discoveries we've made, and yet an uneventful one when it comes to the spacecraft behaving so well,' said Bob Mitchell, Cassini program manager at NASA's Jet Propulsion Laboratory, Pasadena, California." JPL's record with spacecraft is so much better than NASA's...
Here is the ESA's Cassini-Huygens page; they're a co-contractor on the project. I guess we give them credit, too. They have a lot of cool imagery on their website...
Archive: July 9, 2007
Archive: July 9, 2006
Archive: July 4, 2005
| | |
| --- | --- |
| Happy Birthday, Uncle Sam! | |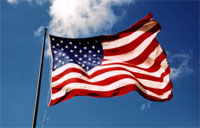 Happy Birthday, Uncle Sam. You're the best.
I spent the weekend sailing, hanging out with my kids and good friends, and eating. And also thinking about all the men and women - my daughter Nicole among them - who make my life possible, protecting our freedom and way of life. Thank you all.
It turns out I'm not the only one who thinks so; a recent Gallup Poll revealed that "The American public has more confidence in the military than in any other institution." Other tidbits from the poll, "big business and Congress tied for the second- and third-lowest rankings" - not surprising in view of either's lack of integrity, and "Gallup noted that public trust in television news and newspapers reached an all-time low this year". See, you can fool some of the people some of the time, but...
By the way, there has been a flurry of discussion recently about whether it should be illegal or even unconstitutional to burn a U.S. flag. So I think it is a horrible thing to do, but it should not be illegal, and I can't even imagine under what pretense it could ever be unconstitutional. People should be entitled to express their opinion, however much we disagree with it. Mark Frauenfelder posted an interesting conundrum for those who would make burning a U.S. flag illegal. At what point is a flag a U.S. flag (does close count)?
Here's a nice post for the Fourth: The Endgame. [ via Tim Oren ]
Finally, do you want to thank the troops? Click here. It only takes a minute to send a short message to someone serving overseas, and imagine how much they'd appreciate it. [ via Smash ]
So you know how much I like New Yorker covers, but get a load of this: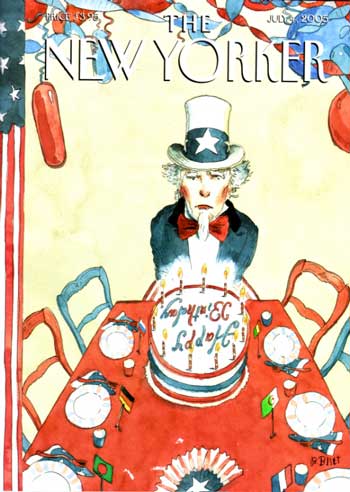 The name of this piece is "Party of One". Ha ha. In case you can't see, there are little foreign flags next to each empty place setting; a French flag, a German flag, etc. Empty places, get it? So clever. (I'm glad they didn't put in a Dutch flag, although I think they tried; they have a flag with white, blue, and red horizontal stripes but they're in the wrong order.) Of course they left out the British and Australian place settings - those places are occupied, of course, not to mention the Iraqi or Israeli place settings! And just maybe the French people would be more interested in attending than their leaders; certainly that is one interpretation one could place on the recent French vote to reject the E.U. Constitution.
On another level, I find this quite revealing. I can only imagine how clever the illustrator thinks him or herself, and how pleased the editors were to run this. This naked vitriol from the left is so self-defeating. Isn't it more fun to win? Unless you're already in this club, why would you join?
Playing a bit of catch up, I have a weeks' worth of posts to filter :) May you live in interesting times, indeed...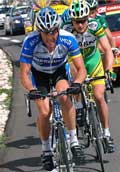 So, the Tour de Lance France is underway! And in the very first stage Lance managed to put serious time on some of his biggest rivals, including Jan Ullrich. Serving notice that he is ready, once again, to win. I love it. I've been watching on OLN, and it is pretty darn cool. I just wish my Tivo supported this channel so I wouldn't have to watch all those commercials...
Speaking of Lance, have you Joined Team Lance? In addition to being a cancer survivor and an amazing athlete, Lance has raised tons of money for cancer research and to help cancer survivors. If you join his team you'll be making a donation to one of the best causes around. And if you donate at least $50 you'll even get a spiffy tee-shirt. I'm in!
The G8 are meeting next week in Gleneagles Scotland. Among the items on the agenda is global warming; The Scientist reports Scientists demand action on climate. "Scientific academies from the world's leading nations have issued an unprecedented joint statement urging the leaders of their countries to commit to taking prompt action to reduce emissions of greenhouse gases. The statement from Britain's Royal Society and the science academies of France, Russia, Germany, United States, Japan, Italy, and Canada was released ahead of a G8 summit in Gleneagles, Scotland, at which climate change is expected to be a major focus. The academies of Brazil, China, and India, not members of G8, are also signatories." Whew. Is it just me, or is it getting hot in here?
The Business Online observes: spot the real sharks in the climate talks. As in, due to warmer water, Scotland now has sharks! Coupled with declining oil supplies and rising prices, there is now real pressure for alternate entropy sources. Nuclear option, anyone?
Jeff Atwood: Why anyone can succeed. Although the premise is that success has little to do with talent, my conclusion is nearly the opposite, that success follows from talent regardless of circumstances. Not everyone can be a programmer; I've encountered any number of counter examples.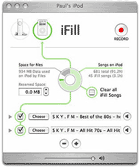 Cult of Mac notes Griffen's iFill. (motto: "Oww. iFill good".) "iFill streams mp3 files from thousands of free radio stations directly to your iPod. You can choose several stations at once and select from many different genres. And since iFill goes directly to your iPod, it won't clutter up your hard drive with extra files." That sounds awesome. Much better than random podcasts.
It is now old news, but iTunes 4.9 is out, with - ta da! - podcasting support. (Billed as "the next generation of radio".) So be it. This will expose about 10X more people to podcasts than ever before; let's see what sticks to the wall...

Russell Beattie says Wow!
Amazing: Brain Scans Can Predict Alzheimer's Disease Onset 9 Years In Advance. The psychological implications are as interesting as the physiological ones, if you knew you were getting Alzheimer's in 5 years, what would you do?
Meanwhile, Brain Exercise Is Key to Healthy Mind. So keeping read my blog :)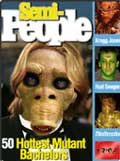 This is awesome: The Onion in 2056. E.g. "Million robot march attended by exactly 1,000,000 robots." Or maybe you prefer "Lunar Olympic officials continue search for missing pole vaulter." Great stuff, please check it out. I've often thought the Onion must be a great place to work.
Bram Cohen, inventor of Bittorrent, considers Avalanche, Microsoft's supposed answer to peer-to-peer transfers. "I'd like to clarify that Avalanche is vaporware... As you've probably figured out by now, I think that paper is complete garbage." Okay.
Archive: July 9, 2004
Archive: July 9, 2003
| | |
| --- | --- |
| People over 30 should be dead | |
According to today's regulators and bureaucrats, those of us who were kids in the 40's, 50's, 60's, or even maybe the early 70's probably shouldn't have survived.
Our baby cribs were covered with bright colored lead-based paint.
We had no childproof lids on medicine bottles, doors or cabinets, and when we rode our bikes, we had no helmets. (Not to mention the risks we took hitchhiking.)
As children, we would ride in cars with no seat belts or air bags.
Riding in the back of a pickup truck on a warm day was always a special treat.
We drank water from the garden hose and not from a bottle. Horrors!
We ate cupcakes, bread and butter, and drank soda pop with sugar in it, but we were never overweight because we were always outside playing. We shared one soft drink with four friends, from one bottle, and no one actually died from this.
We would spend hours building our go-carts out of scraps and then rode down the hill, only to find out we forgot the brakes. After running into the bushes a few times, we learned to solve the problem.
We would leave home in the morning and play all day, as long as we were back when the street lights came on. No one was able to reach us all day. No cell phones. Unthinkable!
We did not have Playstations, Nintendo 64, X-Boxes, no video games at all, no 99 channels on cable, video tape movies, surround sound, personal cell phones, personal computers, or Internet chat rooms. We had friends! We went outside and found them. We played dodge ball, and sometimes, the ball would really hurt.
We fell out of trees, got cut and broke bones and teeth, and there were no lawsuits from these accidents. They were accidents. No one was to blame but us. Remember accidents?
We had fights and punched each other and got black and blue and learned to get over it.
We made up games with sticks and tennis balls and ate worms, and although we were told it would happen, we did not put out very many eyes, nor did the worms live inside us forever.
We rode bikes or walked to a friend's home and knocked on the door, or rang the bell or just walked in and talked to them.
Little League had tryouts and not everyone made the team. Those who didn't had to learn to deal with disappointment.
Some students weren't as smart as others, so they failed a grade and were held back to repeat the same grade. Horrors! Tests were not adjusted for any reason.
Our actions were our own. Consequences were expected.
The idea of a parent bailing us out if we broke a law was unheard of. They actually sided with the law. Imagine that!
This generation has produced some of the best risk-takers and problem solvers and inventors, ever. The past 50 years have been an explosion of innovation and new ideas. We had freedom, failure, success and responsibility, and we learned how to deal with it all. And you're one of them!
Congratulations!
Please pass this on to others who have had the luck to grow up as kids, before lawyers and government regulated our lives for our own good....
Doesn't it kind of make you want to run through the house with scissors?
It's all happening, I'm 363 posts behind in SharpReader =(
Lawrence Lessig points out an extraordinary thing; the new movie the League of Extraordinary Gentleman uses only characters from the public domain. Somehow the creators of this movie were able to combine these public domain things in a unique way to create something new! Does this make you think maybe we don't need copyrights? Would there be more or less of this kind of work if these characters were all "owned" by copyright holders? [ via Ottmar Liebert ]
Cinque Terre
(click for photos)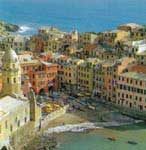 Can you imagine a village without cars? How about five of them? How about Cinque Terre, a collection of Italian villages on the Mediterranean coast. Besides being noted for their public transportation systems - and lack of private ones - they are also noted for food and wine. I want to go there!
Wired: Being Invisible. "Next-gen optical camouflage is busting out of defense labs and into the street. This is technology you have to see to believe." It's the invisibility cloak - for real - and it looks cool.
Razib gives a great example of Unnatural Selection...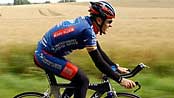 Lance Armstrong is on his way as the postmen deliver. ESPN has a great map of the tour stages. Check out stage 8 - Sallanches to L'Alpe d'Huez - 136 miles with two massive climbs, including a finish up the famous L'Alpe d'Huez with its 21 switchbacks. Even just finishing this stage is something only a well-trained athlete could do, let alone winning it...
This is amazing! Check out this video of two guys playing ping-pong, Matrix-style. I watched it three times running, it was so cool. [ via Robert Scoble ]
Buzzword Bingo! Check out Grand Central Communications' "solutions" page. I challenge anyone to read this and tell me what this company does. I always think it is a red flag when a company has "Solutions" instead of "Products" or "Services"; it means the marketing BS factory has taken control of the website.
My attention was called to Grand Central by a press release announcing they've hired Halsey Minor as CEO; he was the founder and CEO of CNet. Halsey is a cool guy and a visionary, I wonder if he'll change the website?
Marc Cantor links photos from the Supernova conference, to which he's added his own captions :) The guy in the foreground on the right is Reid Hoffman, founder of LinkedIn and an ex-colleague of mine at PayPal.
USA Today: Welcome to the blogosphere. A big media story about blogs that doesn't suck. Hey, you're welcome!
This week's carnival is up at Winds of Change. I haven't checked it out yet, I've fallen too far behind, but please don't let me stop you.
Eric Sink: Marketing for Geeks - Act Your Age. (This would be your age as in the stage your company is at...)
Early Adopters are risk takers who actually like to try new things.

Pragmatists might be willing to use new technology, if it's the only way to get their problem solved.

Conservatives dislike new technology and try to avoid it.

Laggards pride themselves on the fact that they are the last to try anything new.
Good stuff, like the "crossing the chasm" messages of Geoffrey Moore.
Canadian researchers think they've figured out the mystery of Stonehenge: it is a stone representation of female genitalia. I am not making this up.
Whew, I made it. Back down to zero posts in SharpReader. Good night!
Home
Archive
this date in:
flight
About Me
W=UH
Email
RSS OPML

Greatest Hits
Correlation vs. Causality
The Tyranny of Email
Unnatural Selection
Lying
Aperio's Mission = Automating Pathology
On Blame
Try, or Try Not
Books and Wine
Emergent Properties
God and Beauty
Moving Mount Fuji The Nest Rock 'n Roll
IQ and Populations
Are You a Bright?
Adding Value
Confidence
The Joy of Craftsmanship
The Emperor's New Code
Toy Story
The Return of the King
Religion vs IQ
In the Wet
solving bongard problems
visiting Titan
unintelligent design
the nuclear option
estimating in meatspace
second gear
On the Persistence of Bad Design...
Texas chili cookoff
almost famous design and stochastic debugging
may I take your order?
universal healthcare
entertainment
triple double
New Yorker covers
Death Rider! (da da dum)
how did I get here (Mt.Whitney)?
the Law of Significance
Holiday Inn
Daniel Jacoby's photographs
the first bird
Gödel Escher Bach: Birthday Cantatatata
Father's Day (in pictures)
your cat for my car
Jobsnotes of note
world population map
no joy in Baker
vote smart
exact nonsense
introducing eyesFinder
resolved
to space
notebooks
where are the desktop apps?
still the first bird
patience
progress ratches
2020 explained