So, apparently, it's time for ello: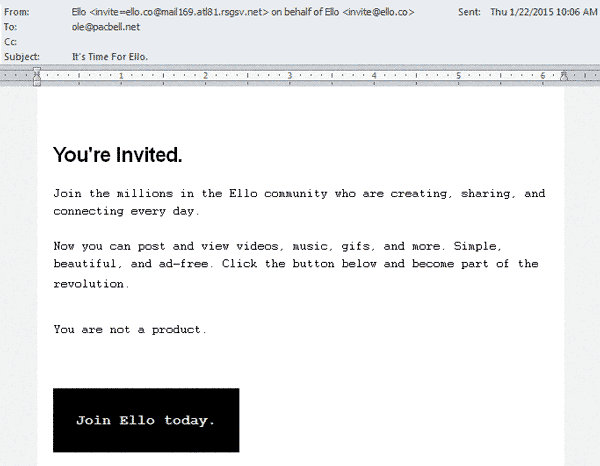 I signed up for the beta a few weeks ago, when there was some buzz around ello, but now I can't honestly think of any reason to join. Are any of you members? What's it like?
(chirping...)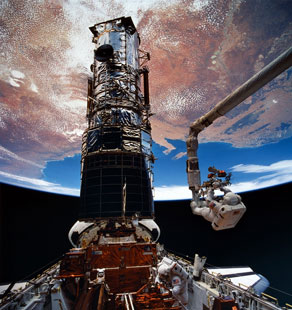 I can't really believe this, but the Hubble Space Telescope is now 25 years old. Wow. Slashdot has a nice thread about the camera that changes the universe. What's weird is that it didn't work very well at first, until scientists figured out how to correct the images with software.
Powerline: At last, the kind of inflation Americans care about. "Over the years, some have argued that not having to care about politics is a luxury that Americans are able to enjoy because of our stable democracy and effectively guaranteed freedoms. There is some truth to that. Still, it is hard to believe it is a good thing that sports arouse more passion, attract more attention, and are more often the subject of intelligent discussion than politics."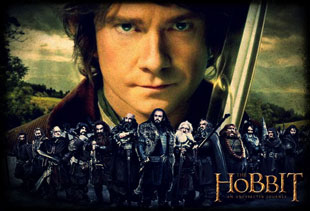 The Hobbit: the Tolkein edit. In which nine hours of bad moviemaking are converted into a single four-hour film which is faithful to the book. "The investigation of Dol Guldor has been completely excised, including the appearances of Radagast, Saruman and Galadriel... The Tauriel-Legolas-Kili love triangle has also been removed." Seems like a great watch.
So, Apple paid $10B to developers in 2014, via the app store. That means this ecosystem is now bigger than Hollywood, the ecosystem of major movies and their distributors. That's ... amazing. This ecosystem is also growing faster and has more successful players in it, at more layers.
An interesting subject: blockchain scalability. Many of us have a vague idea of how Bitcoin "works"; it is a public ledger, with a fixed number of slots, and we can all bid to buy one of the slots. But how big can it become? How easily can each node compute the validity of the blockchain, and what will happen as the system scales? Great read.
John at Desk: Seasons of silence. "When building a product you can often find yourself in long stretches of relative quiet, where you're just heads-down building and there isn't much more to tell or to share." Indeed.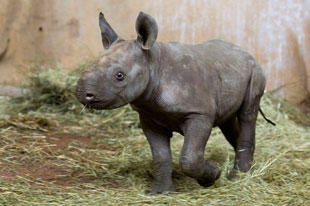 ZooBorn of the day: a baby East African Black Rhino, the first born in captivity for eighteen years. Yay. And boy is she cute. Few things are less cute than a full-grown rhinoceros, and yet, few things are cuter than a baby one...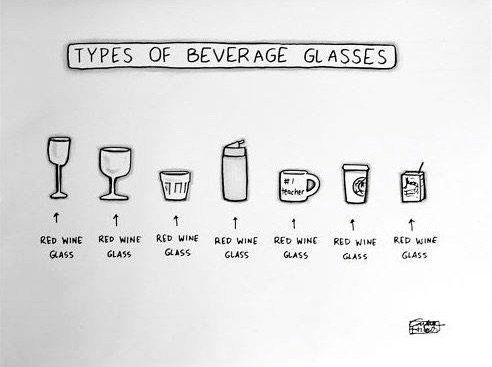 Google Glasses?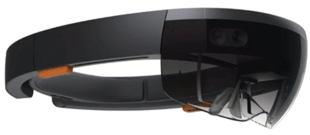 Today's big news wasn't last nights #SOTU talk, no, it was today's announcements by Microsoft, about Windows 10 and some new augmented reality software called Windows Holographic. (Where is it written that everything Microsoft do has to be called "Windows X". Anyway.) It looks pretty amazing. Of course this tech will be used for gaming, but who knows what else, too? I'm starting to think shopping - in virtual stores - might be a big application. Coupled with visual search, of course!
And so, what will Google Glass 2.0 need to succeed? The commenters on Slashdot have focused on hardware and software answers, as is their wont, but to me the answer needs to take the form of a market opportunity, an unmet need that smart glasses can fulfill. And one beyond gaming.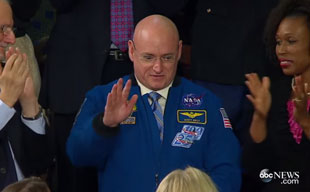 Little commented on among the #SOTU discussioned, President Obama mentioned the U.S.' "re-engergized space program", and astronaut Scott Kelly, who's about to leave Earth for a one year tour abord the ISS. Of course, he's going to get there in a Russian spaceship, despite the SpaceX resupply missions. "Good Luck captain, and make sure to Instagram it!"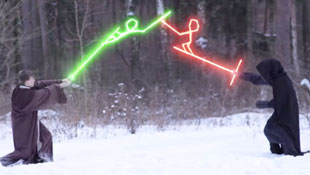 This is one awesome lightsaber battle. May the Farce be with you. Absolutely no movies have spawned as many fan-created sequels, parodies, and tributes as Star Wars. Can't wait for the next one!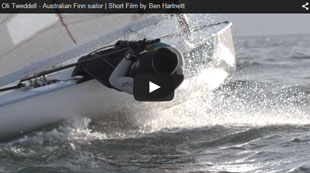 This is cool: My name is Oli Tweddell, and I sail for Australia. For anyone who thinks dinghy racing is not a real sport. But where are the deck chairs for lounging?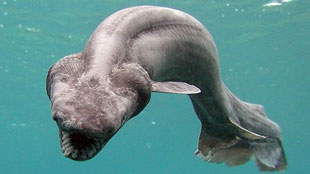 And here we have the ancient and venerable Frilled Shark, an 80 million-year old design which is still with us. Awesome.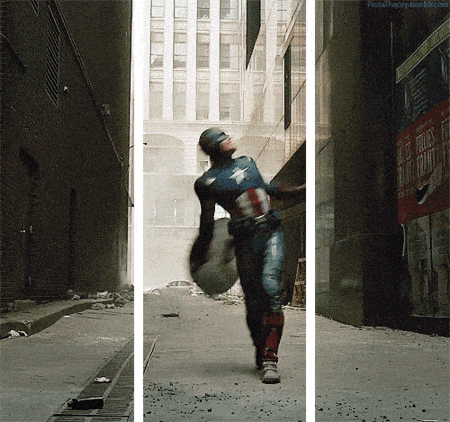 your animated GIF of the day
(you're welcome)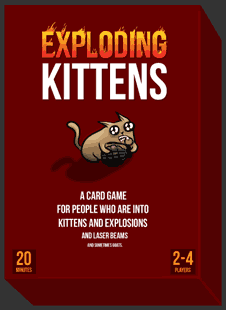 Here we have Exploding Kittens, a new Kickstarted card game from (among others) Matthew Inman of the Oatmeal. The game has raised over $1M from their target of $10K. Wow.
I'm trying to figure out, did the thousands of backers want the game, or the perceived coolness of being part of the Kickstarter?

[Update on 1/25: 97,000 backers and $3.8M raised. Wow.]
On the eve of the State of the Union address (#SOTU), Richard Epstein notes ObamaCare's Slow Death. "The results are now clear, the Affordable Care Act has done nothing to unravel the past mistakes that in large measure were attributable to excessive regulation and transfer payments."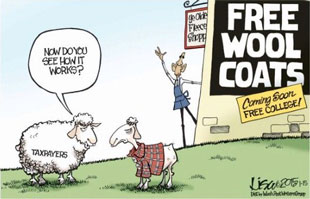 This cartoon illustrates the mechanism perfectly :)
With the annual Davos Economic Forum on the horizon, this observation: "it turns out that global warming causes private jets." Via Instapundit, who asks (as I do!), "where's mine"?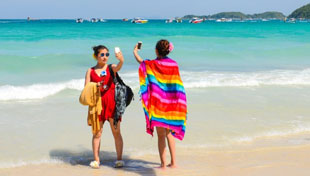 Smile! Next up from Blade incubator, a startup to "solve" digital photos. Interesting, but the article doesn't actually say what "solve" means, or what they perceive to be the problem. I think finding digital photos once taken is a big opportunity, a perfect application for visual search...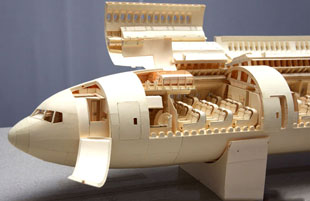 Excellent! Five foot long Boeing 777 replica made from 2,000 pieces of manila folders. Wow. Just when you think you've seen it all...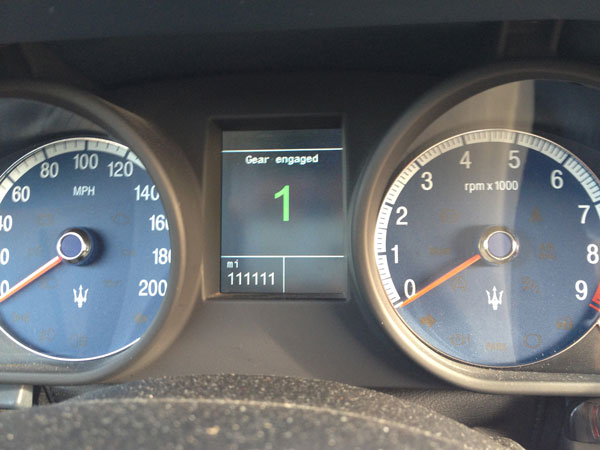 Can't wait for the next one :)
At least now we're over the hump :)
Did you watch the conference championship games today? They were both played in 50o weather with intermittent rain, and both featured two solid teams with strong quarterbacks and defenses. But the similarity ends there.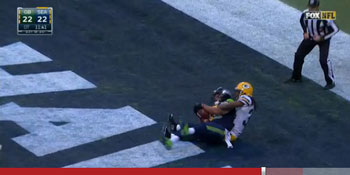 The NFC game, in which Seattle barely edged Green Bay 28-22 in overtime after coming back from being down 16 points at halftime was a game for the ages, featuring a fake field goal for a touchdown, great field goal kicking, five turnovers by the winning team, a successful onside kick, a wild two-point conversion, and two late drives for touchdowns by the winning team. Whew. If you didn't watch that one look for it, you should.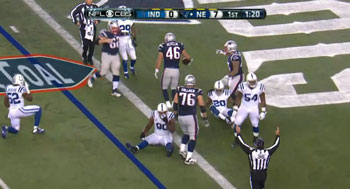 The AFC game was an old-fashioned stomping, New England thrashed Indianapolis 45-7 in a game which wasn't even *that* close. Andrew Luck and his dynamic offense could only manage one TD against the Pats, in the first quarter, and the Colts defense couldn't do anything against Tom Brady and company. Wow. If you didn't watch that one you probably don't have to.
On the Super Bowl, one more game* to be played this season. It should be pretty interesting, matching the two best teams in football at a point where they are both playing well and relatively healthy. I'll be rooting for Seattle but honestly this one will be too close to call. Pass the nachos!
* Pro Bowl does not count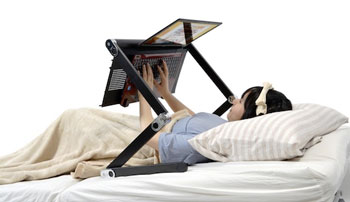 I need one of these! The lying-in-bed desk. Perfect for blogging!
This is a perfect example; just when you think you've seen it all, you realize "it all" is so much more than you thought :)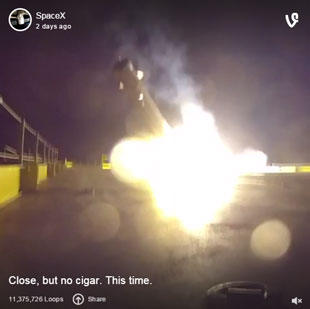 The other day I noted "close but no cigar", SpaceX's successful launch combined with their unsuccessful attempt to land a booster on a barge in the ocean. So now they've released video of the crash. You can clearly see they got the booster to the barge, which was pretty amazing, and failed to land cleanly. Onward!
The ASO have revealed the list of teams invited to participate in this years' Tour de France. Director Christian Prudhomme gives a great overview of who was invited and why. Can't wait ... as every year, but especially this year, should be great!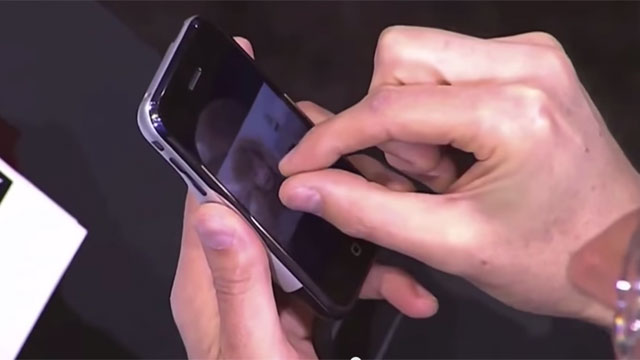 (click to play)
Via John at Desk, who comments "It's 11 minutes well-spent." Agree!
| | |
| --- | --- |
| the biggest ocean animals | |
Fairly recent posts:
| | |
| --- | --- |
| 01/22/15 10:42 PM - | |
| 01/22/15 10:13 PM - | |
| 01/22/15 10:00 PM - | |
| 01/21/15 10:38 PM - | |
| 01/21/15 10:14 PM - | |
| 01/20/15 10:57 PM - | |
| 01/20/15 10:26 PM - | |
| 01/19/15 10:44 PM - | |
| 01/19/15 10:38 PM - | |
| 01/18/15 11:42 PM - | |
| 01/17/15 11:02 PM - | |
| 01/16/15 10:29 PM - | |
| 01/15/15 11:05 PM - | |
| 01/14/15 10:27 PM - | |
| 01/13/15 11:01 PM - | |
| 01/13/15 10:38 PM - | |
| 01/13/15 10:28 PM - | |
| 01/12/15 10:01 PM - | |
| 01/11/15 11:16 PM - | |
| 01/10/15 11:50 PM - | |
| 01/09/15 11:04 PM - | |
| 01/09/15 09:34 PM - | |
| 01/08/15 09:44 PM - | |
| 01/07/15 10:11 PM - | |
| 01/06/15 09:44 PM - | |
| 01/05/15 11:08 PM - | |
| 01/05/15 10:21 PM - | |
| 01/04/15 09:23 PM - | |
| 01/03/15 10:09 PM - | |
| 01/02/15 09:19 PM - | |
For older posts please visit the archive.
Home
Archive
'14 '13 '12
'11 '10 '09
'08 '07 '06
'05 '04 '03
flight
About Me
W=UH
Email
RSS OPML

Greatest Hits
Correlation vs. Causality
The Tyranny of Email
Unnatural Selection
Lying
Aperio's Mission = Automating Pathology
On Blame
Try, or Try Not
Books and Wine
Emergent Properties
God and Beauty
Moving Mount Fuji The Nest Rock 'n Roll
IQ and Populations
Are You a Bright?
Adding Value
Confidence
The Joy of Craftsmanship
The Emperor's New Code
Toy Story
The Return of the King
Religion vs IQ
In the Wet
the big day
solving bongard problems
visiting Titan
unintelligent design
the nuclear option
estimating in meatspace
second gear
On the Persistence of Bad Design...
Texas chili cookoff
almost famous design and stochastic debugging
may I take your order?
universal healthcare
entertainment
triple double
New Yorker covers
Death Rider! (da da dum)
how did I get here (Mt.Whitney)?
the Law of Significance
Holiday Inn
Daniel Jacoby's photographs
the first bird
Gödel Escher Bach: Birthday Cantatatata
Father's Day (in pictures)
your cat for my car
Jobsnotes of note
world population map
no joy in Baker
vote smart
exact nonsense
introducing eyesFinder
resolved
to space
notebooks
where are the desktop apps?