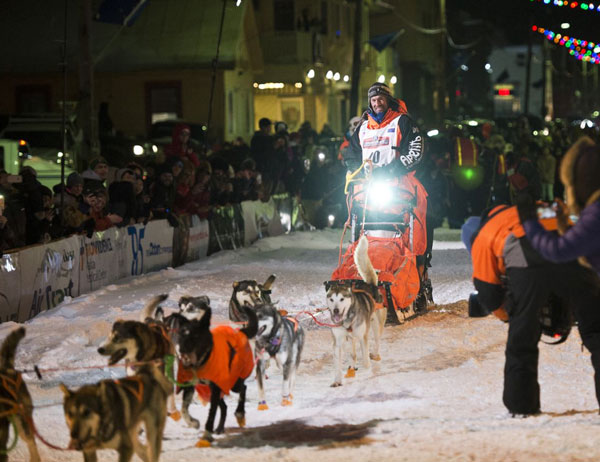 Well the 2020 Iditarod is history ... or is it? It certainly has made history. Let's review.
First, congratulations to Thomas Waerner of Norway, who rode a flawless Iditarod to win going away. He finished late Wednesday night, putting 5 1/2 hours into multi-time champion Mitch Seavey, who finished second. Jessie Royer was third, 7 hours behind, the veteran musher's best finish to date; she made a great run. 2020 Yukon Quest champion Brent Sass was fourth, 8 hours back, and Aaron Burmeister rounded out the top five finishing 9 hours back.
Right: Thomas and team in the Nome stretch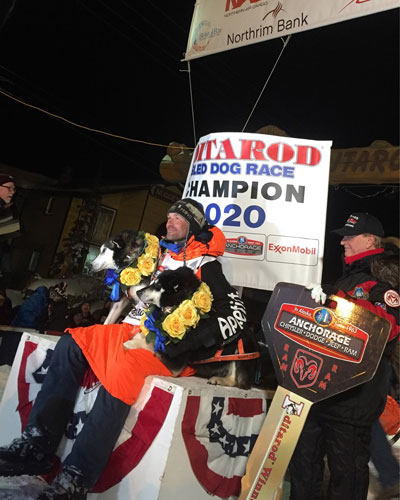 The key moment was on Saturday night, when Waerner decided to make a single long run from Kaltag to Unalakleet. Everyone else stopped halfway through the run at "old woman cabin", but he chugged on through the night, getting into Kaltag early Sunday. He took a six hour rest, and then took off right before the first of his pursuers (Wade Marrs) reached Kaltag. From that point on the race was his to lose, and he played it conservatively, staying just far enough ahead to crush hope.
Left: K2 and Bark, top dogs in this year's Iditarod, with their musher
It's interesting how the psychology of Thomas' move played out. He was in a big pack of contenders, he made his move, and that left everyone else running for second.
And then the weather turned crummy. From fear of snow and fear of moose, the remaining mushers shifted to fear of icy water and high winds as a big storm moved in. After the top 18 finished, it was a long time before #19, and then a long time before #20-23. And so far, that's it!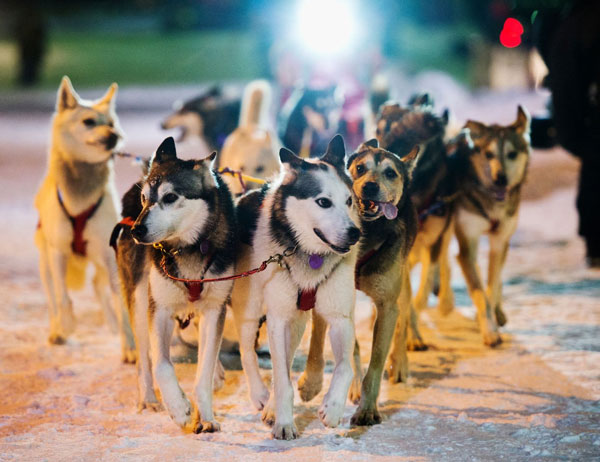 As this is typed there are still 11 mushers out there running, but they won't finish until midday tomorrow. So there will be a gap of 3 days! I don't think that's ever happened before. A whole bunch of mushers scratched trying to brave the conditions, including poor old Nic Petit, who you will remember nearly won in each of the last two years. This time he made it cleanly across Norton Sound but couldn't get from Elim to White Mountain. He and three other teams had to be rescued in the middle of the storm.
Right: Mitch Seavey's team looking good while running into second down Front Street
And so ends another year - a wild year, with checkpoints isolated due to the coronavirus pandemic, crowds restricted at the finish, and mushers running along in the Alaska backwoods while the world shut down around them.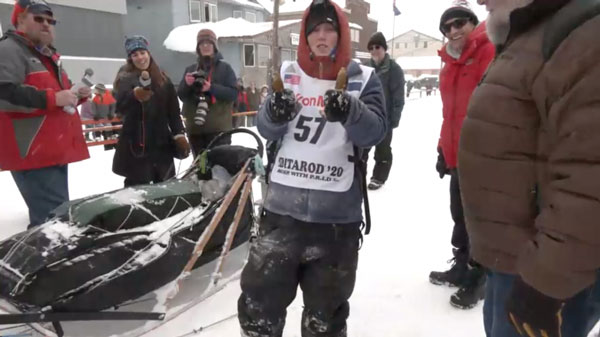 [Update: 3/22/20 at 12:27 AKDT, all of the Elim 11 have finished! Rookie Kaci Murringer (shown at left) made it safely to Nome, and "wins" the Red Lantern award for the last musher to finish. Great for them. And what a race! 'Till next year...]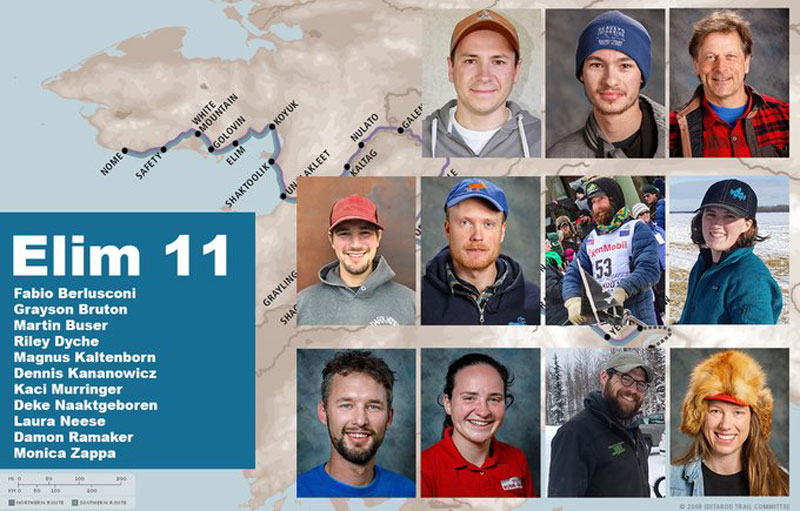 The Elim 11 - at one point after two days in Elim I was sure the race would shut down and give them all the red lantern. But they waited out the storm, have all made it to White Mountain, and now we just wait to see if and when they finish.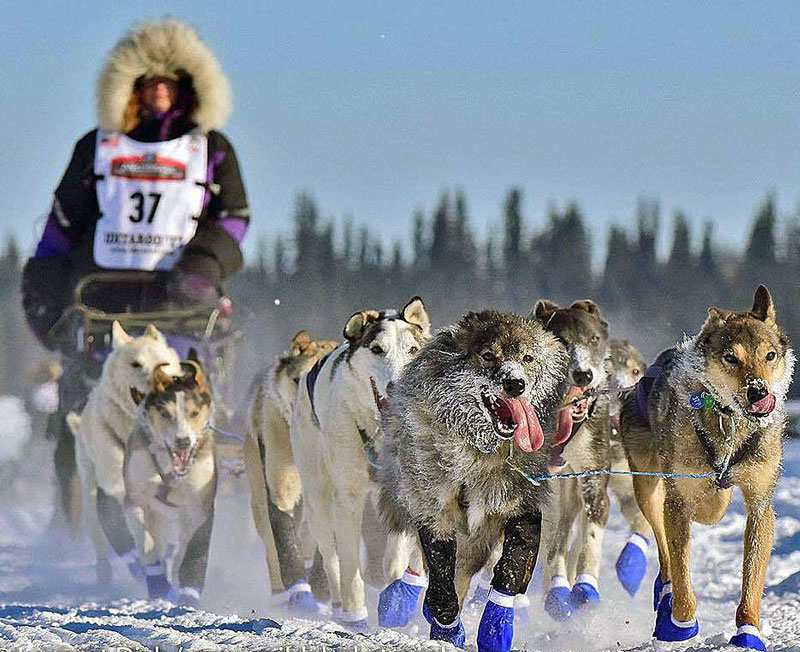 Jessie Royer and team cross frozen Golovin Bay on their way to third place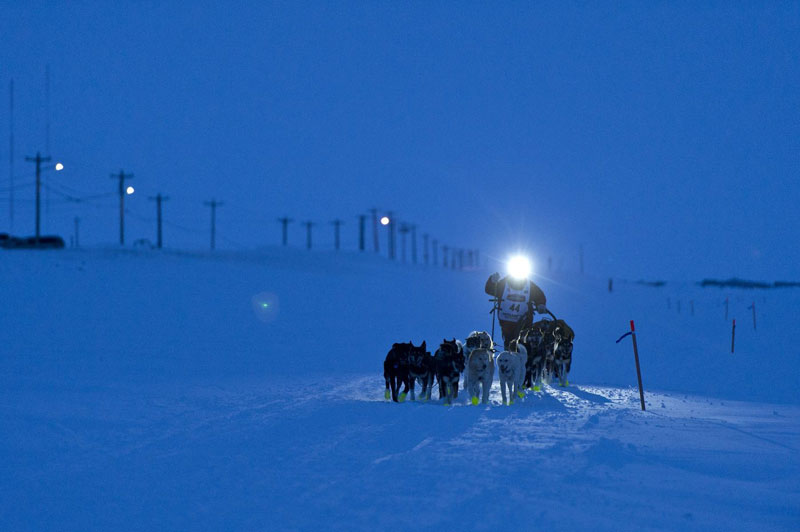 Brent Sass and team in the Nome stretch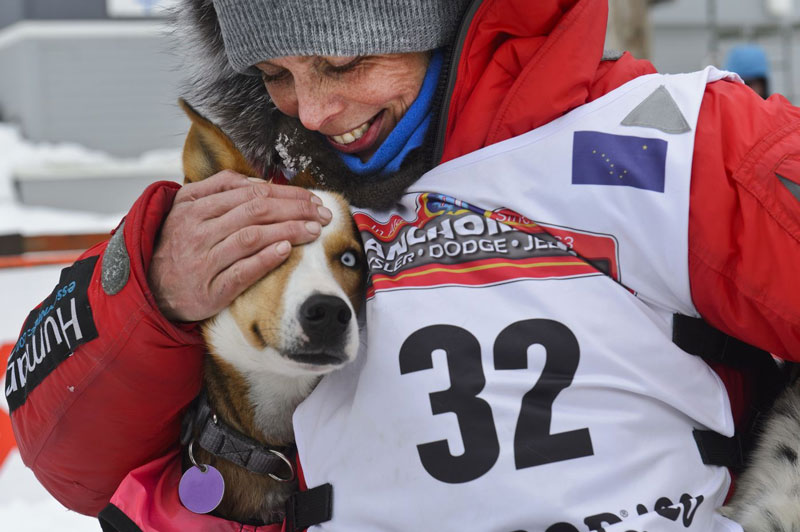 Rookie of the year Mille Porsild with her leader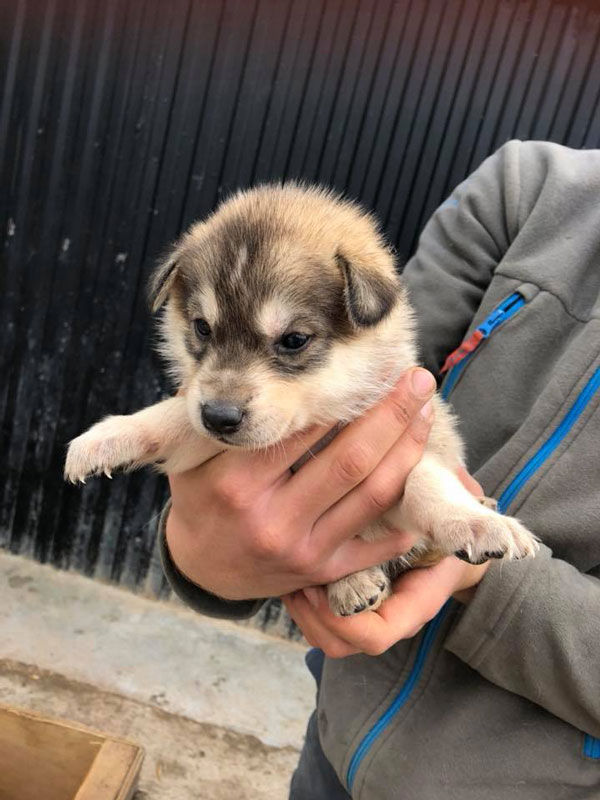 A future top dog waves to the finishers :)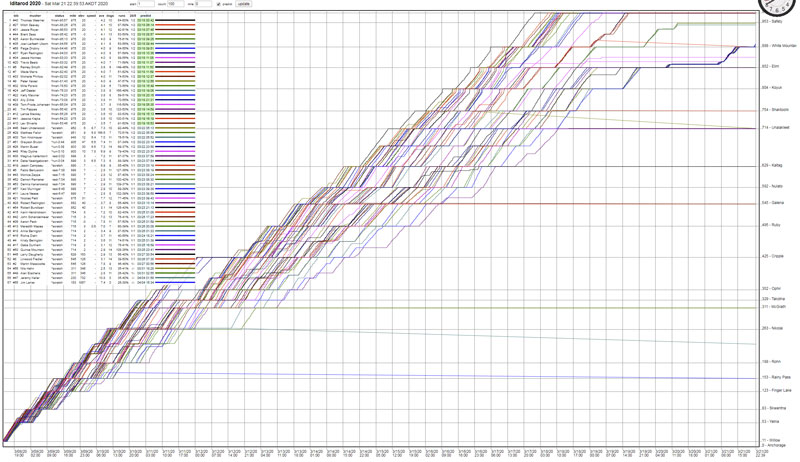 Here's the "final" Flow Tracker graph (please click to enbiggen)
Note the big gaps - including the vast gap between #23 - so far the last to finish - and the 11 mushers still on the trail in White Mountain.