So yesterday was amazing; Shirley and I were in Grenoble watching stage 20 of the Tour de France. I took a bunch of pictures - how great is it that you can just walk up to a Tour stage and watch it close up? - and we enjoyed ourselves thoroughly; everything from the TGV down from Paris (600km in 2 1/2 hours!) to the beautiful city of Grenoble itself to the pageantry and of course the excitement of the ITT as the Tour was decided.
Some pictures, in chronological order to tell the story: (how cool is it to use my pictures, instead of Velonews' :)

Grenoble, gateway to the alps and scene of stage 20 of the 2011 TDF, the individual time trial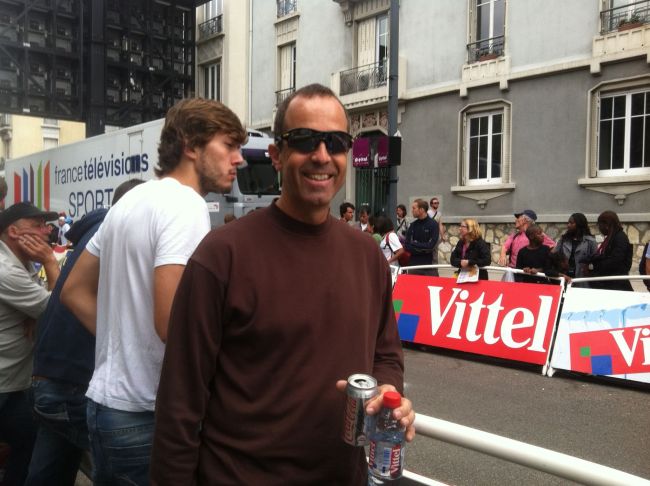 on the finishing straight, ready for action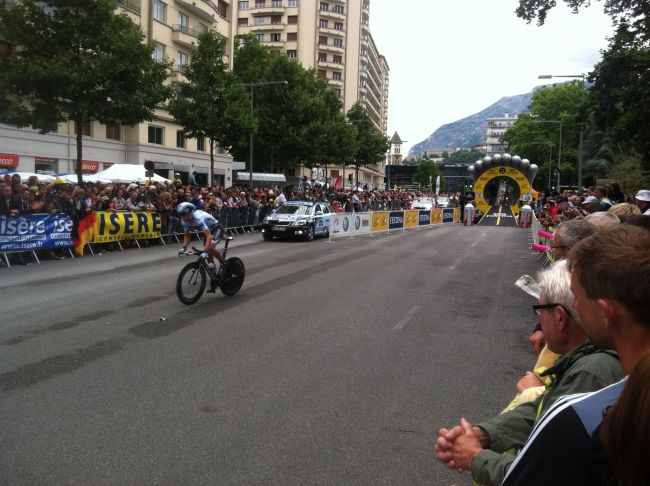 the start house is right there; here Chris Anker Sorensen takes off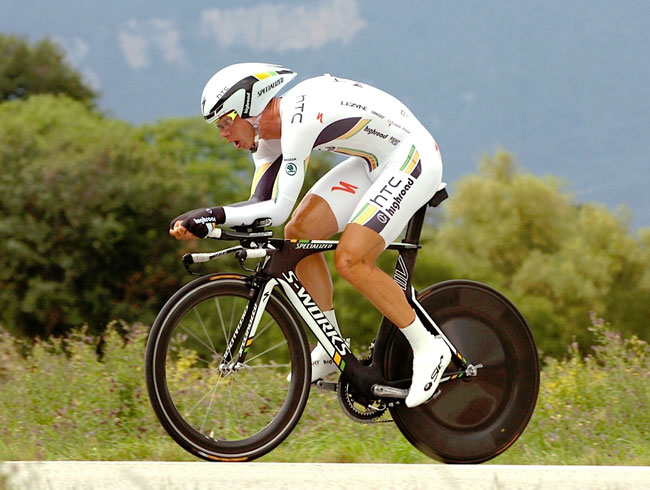 Tony Martin powered to the stage win, repeating his victory in the Dauphine Liberte on the same course
(and upsetting favorite Fabian Cancellara!)

Levi Leipheimer had a disappointing tour, as did Radio Shack; they'll be back

Robert Gesink suffered, as did Rabobank; they'll be back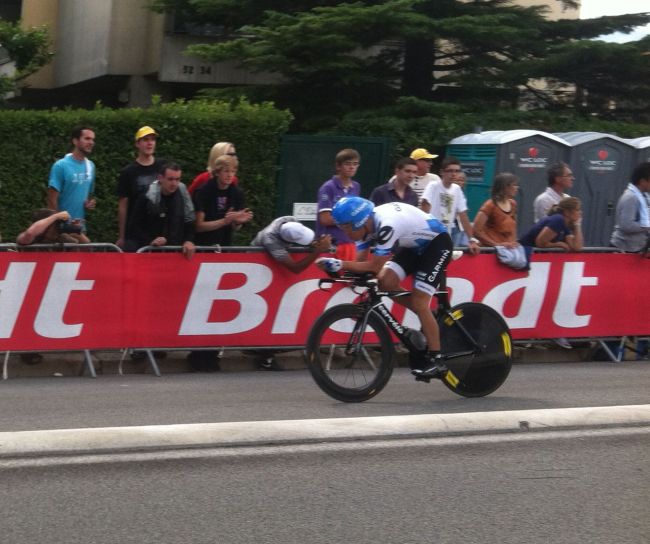 Tom Danielson had a great tour (9th!), and Garmen Cervelo won the team classification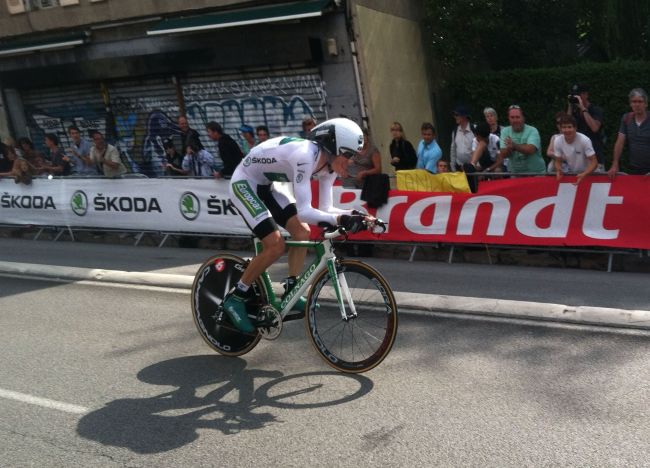 Pierre Rolland, white jersey for best young rider and winner of yesterday's stage up to l'Alpe d'Huez

Ivan Basso had a great tour, 8th overall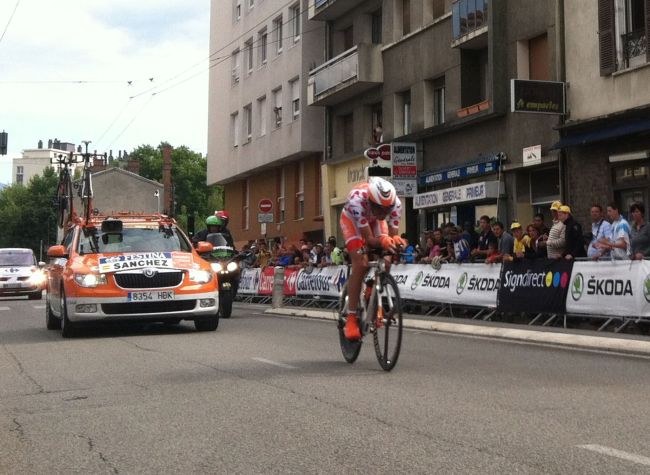 Samuel Sanchez, resplendent in polka dots, 7th overall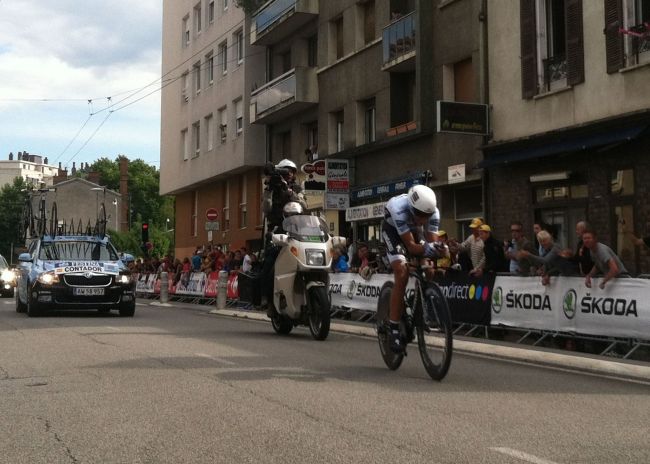 with the 3rd best time on the day, Alberto Contador passed Damiano Cunigo to finish 5th overall
somehow he gained more by finishing 5th this year than by winning last year

Cunigo had a great tour, ended up 6th overall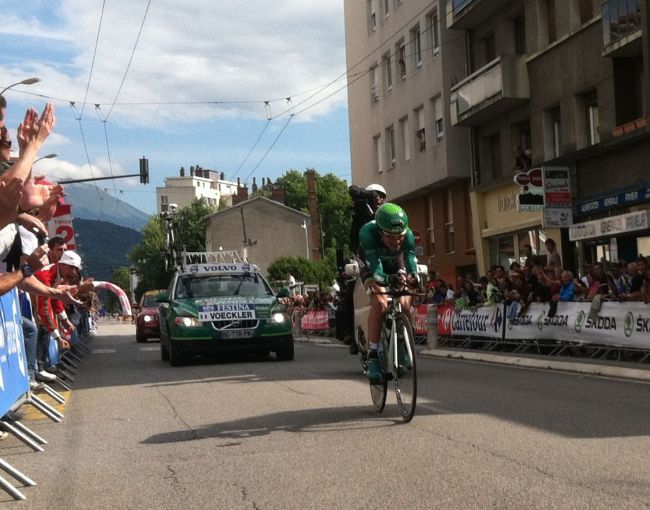 Thomas Voeckler was the French hero, 10 days in yellow, and finished 4th overall

Cadel Evans blasted to a close 2nd to pick up over two minutes on the Schlecks
and win yellow!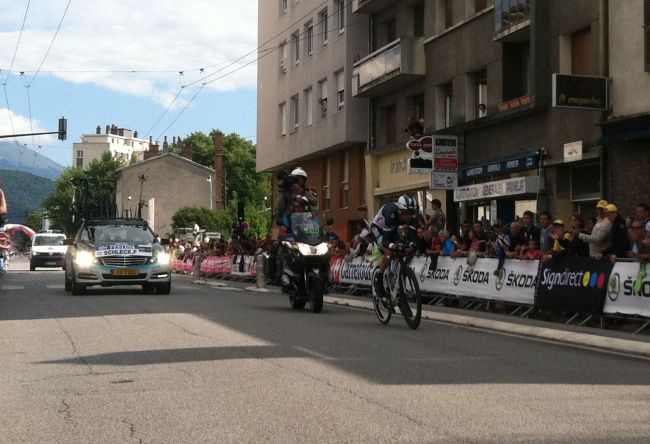 tick tick tick took Frank Schleck nearly six minutes to show up after Evans
(they started three minutes apart)
he did have a great tour and finished 3rd overall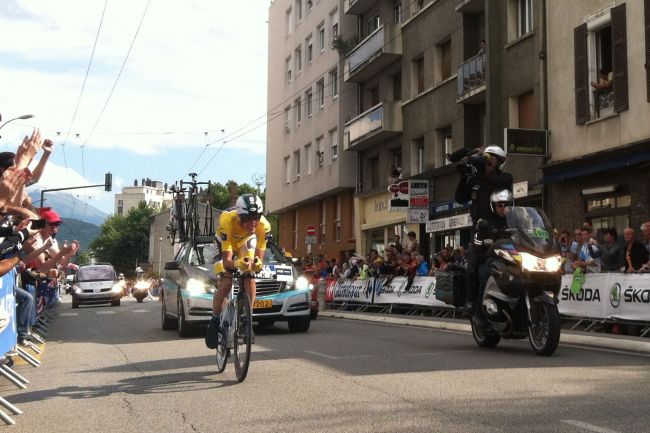 Andy Schleck enjoyed yellow for the day but had to give it up to Evans in the end
so now he finished 2nd for the third year in a row
look for him to come back strong next year!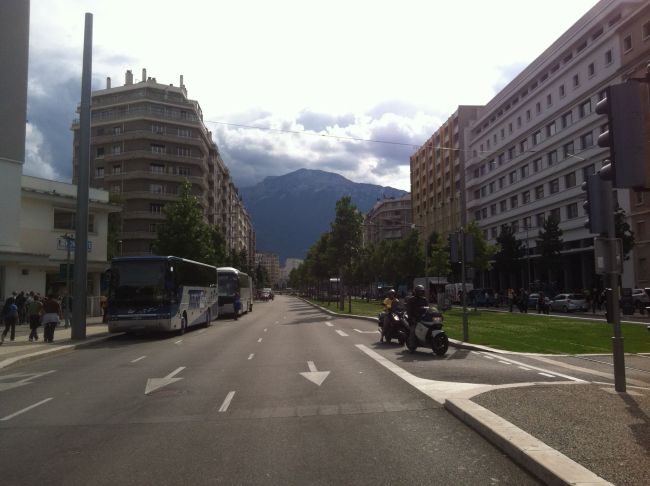 they say every road in Grenoble ends in a mountain; it is surrounded by beauty

celebrating our TDF swag at a cafe
Just an awesome day. And later today we're off to the Champs d'Elysee to see stage 21 and the final finish. Stay tuned!