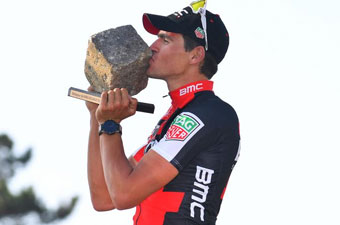 Happy Paris-Roubaix day! Did you watch? Did you love it? (Do you have any idea what this is all about?)
Congrats to Greg Van Avermaet, he is having a great year, and dominating the classics, as he dominated today. And wow what a race!
Today was Tom Boonen's last day as a professional in the peloton, he finished sixth, not bad, but not on the top step of the podium as he had hoped. He brings his magnificant career to a close at Roubaix, the race which he has won four times.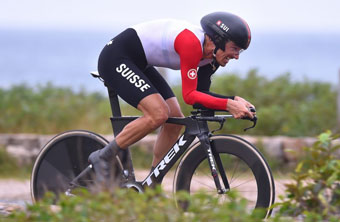 The ultimate example of going out on top was Fabian Cancellara winning gold in the Rio Olympics time trial. Another great career ended in perfect fashion; the Swiss time machine rang the bell one more time.
And speaking of Van Avermaet and Rio, I wasn't blogging back then, but the road race was pretty much the best race ever. A great route with a mix of terrain made for a wide-open race, it wasn't a race for sprinters, or climbers, or strong men, or anyone ... it was a race for everyone. Yay.
The women's race was great too; Anna van de Breggen won, for the Netherlands (yay), but her teammate Annemiek van Vleuten was on her way to possible victory when she suffered a horrible crash. Fortunately she was okay. Whew.
Well so much for cycling, what else is happening?
President Trump ordered a Tomahawk missile strike against the Syrian air base from which it is believed that a chemical weapons attack was launched against Syrian civilians. Whether you agree with this action, you have to agree: yay, we have a President again! That message will be much more important than the strike itself.
We also have a full Supreme Court again; President Trump's nominee Neil Gorsuch was confirmed as a replacement for Antonin Scalia, after the Senate voted to repeal the ability to filibuster confirmation hearings. So much winning.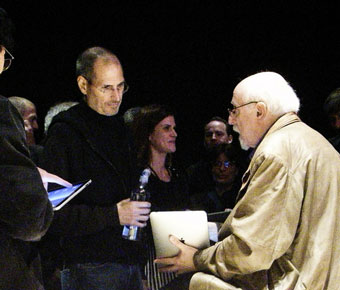 Walt Mossberg is retiring in June. The most influential tech journalist of all time; he will be missed.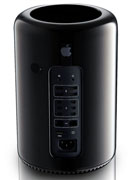 John Gruber reports: The Mac Pro Lives. So be it. This strikes me as "announceware", something Apple hardly ever do. A clear sign of weakness, IMHO; they have lost the edge at the high end of the market, and they know it.
In case you were wondering: Why climate change models are so horrendous. "Among the culprits are a failure to accurately account for clouds and the Sun, two things which, in Earth science, are kind of a big deal." There may be global warming taking place, and some of it may be influenced by the actions of men, but the vast majority of "climate science" is junk, influenced by politics.
New you can [maybe] use: Robert X Cringley explains How to Get Rich Trading Bitcoin. "My new Bitcoin trading strategy, which I admit I have only tried so far on paper... when Bitcoin value goes down, BUY! When Bitcoin prices rise SELL!" There you have it, buy low, sell high; who knew?
Seth Godin: The Candy Diet. "The bestselling novel of 1961 was Allen Drury's Advise and Consent. Millions of people read this 690-page political novel. In 2016, the big sellers were coloring books." A thoughtful discourse... but maybe just evidence for Unnatural Selection?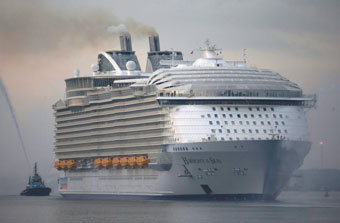 I have to agree: Damn, that's an ugly ship! [via the Horse's Mouth]