| | |
| --- | --- |
| visiting the Amgen Tour: Santa Barbara to Santa Clarita, via Balcom Canyon | |
Today I had a chance to visit (and ride part of) the Amgen Tour of California, stage 5, from Santa Barbara to Santa Clarita, via Balcom Canyon. I watched the start in Montecito, the "turn" from hwy 192 to hwy 150, on the way to Ojai, parked and rode up Balcom Canyon ahead of the peloton, and drove to Santa Clarita to watch the finish. As usual it was a lot of fun, despite the fact that climbing Balcom is really hard, and it was cold and rainy and crummy all day.
Some pics: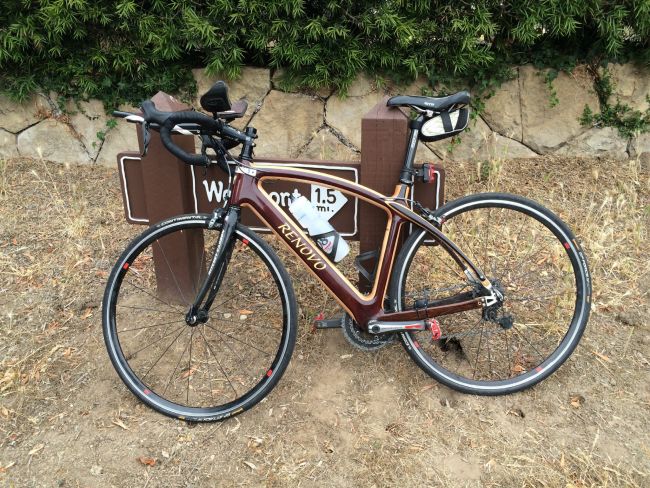 my trusty steed, awaiting the day at the start in Montecito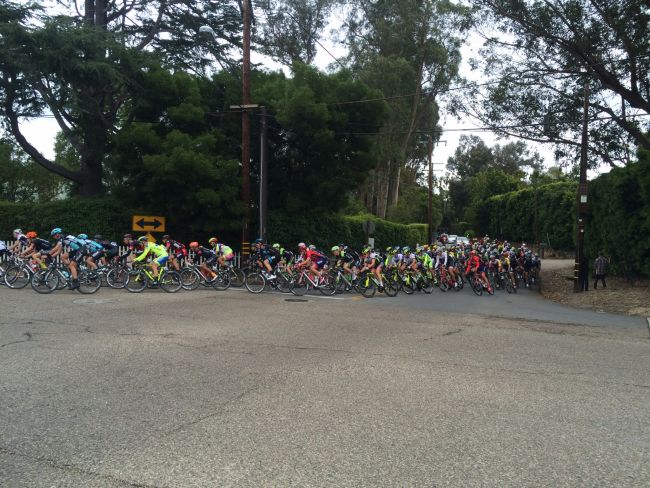 and they're off - and the early attacks to form a break are on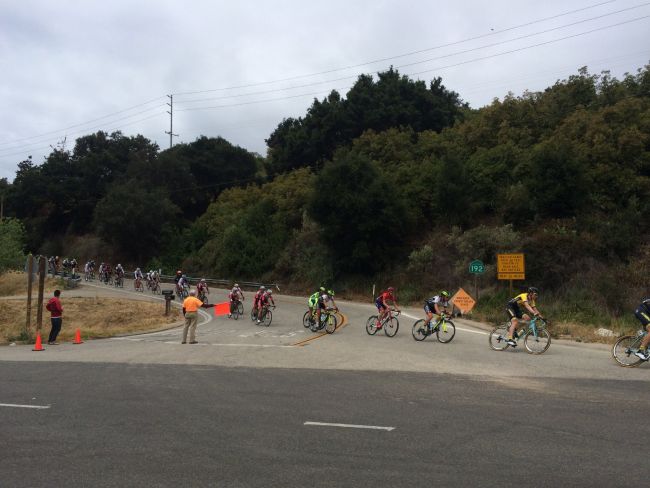 sweeping from 192 to 150, chasing a 5-man break with 2:30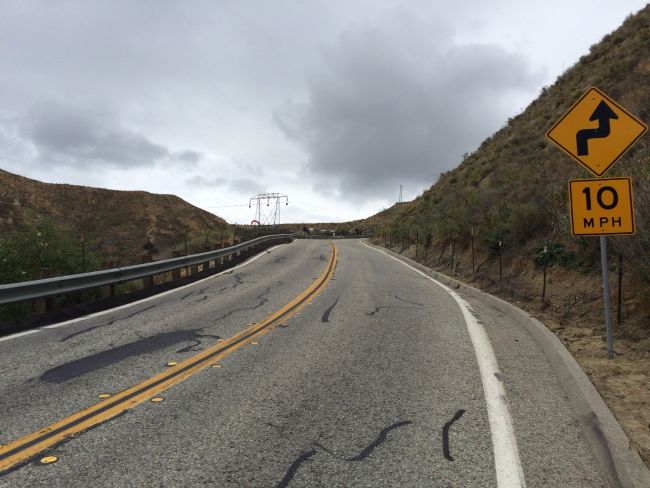 climbing Balcom Canyon; this is what 23% looks like
note the KOM banner on the skyline under the power tower
yikes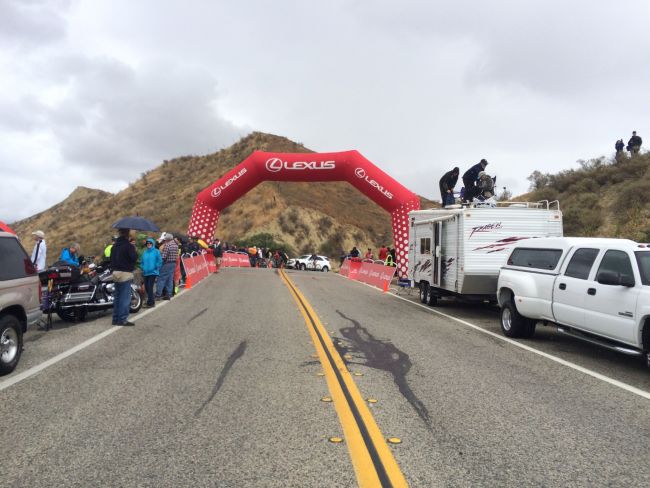 whew, made it to the KOM
sun is out, but not for long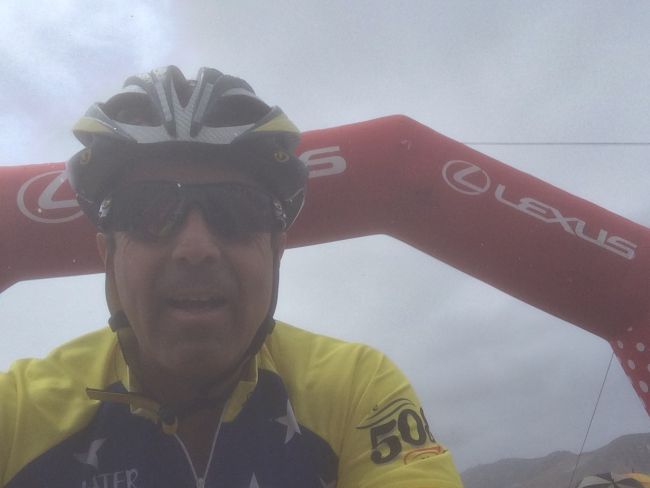 gasp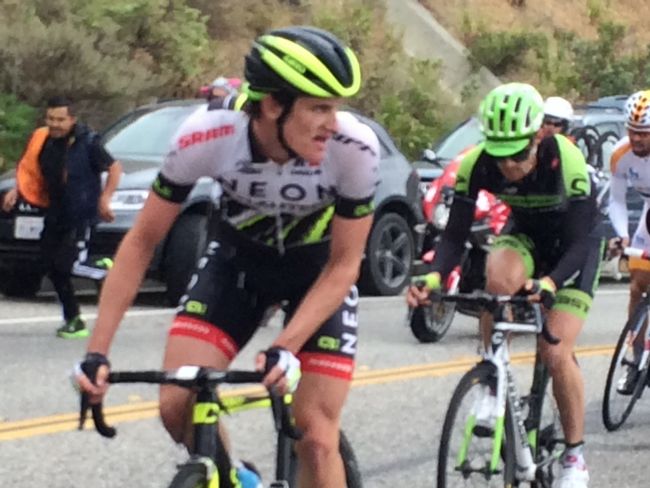 the leaders in the break crest the summit
they were *not* driving hard, saving it for later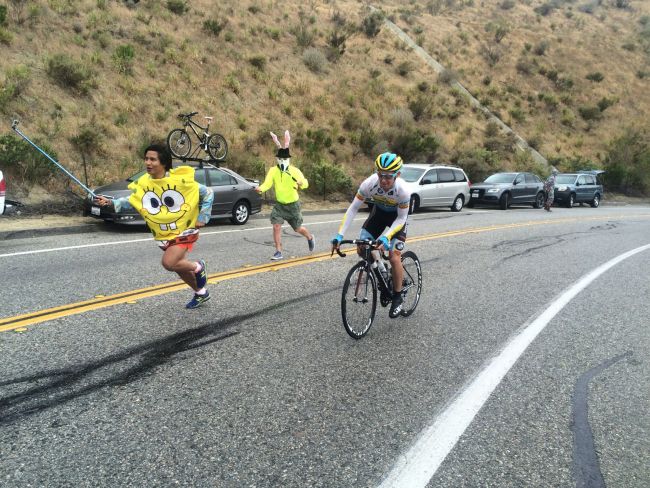 an attack from the peloton
unknown rider from an unknown team - this is how you make your mark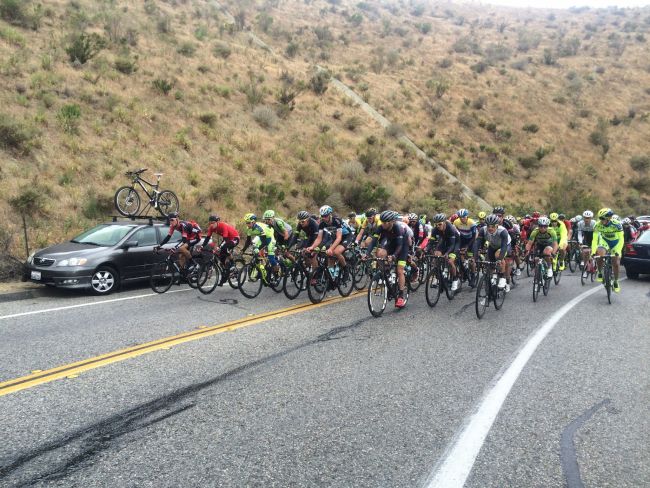 the peloton crest the climb, not driving
note Mark Cavendish among the leaders second from right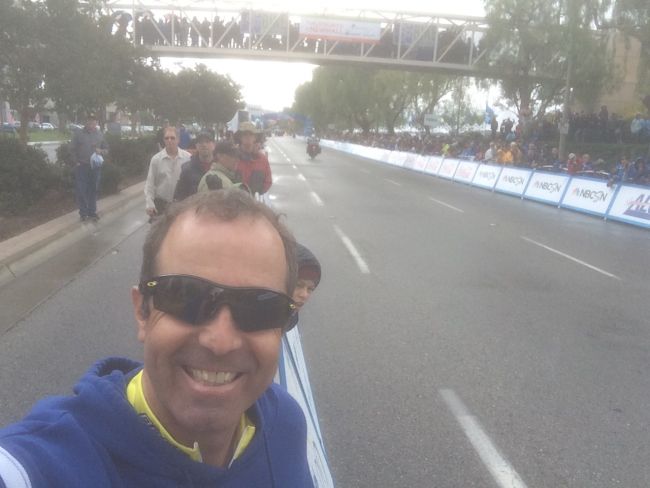 at the finish line - and yes, it is pouring rain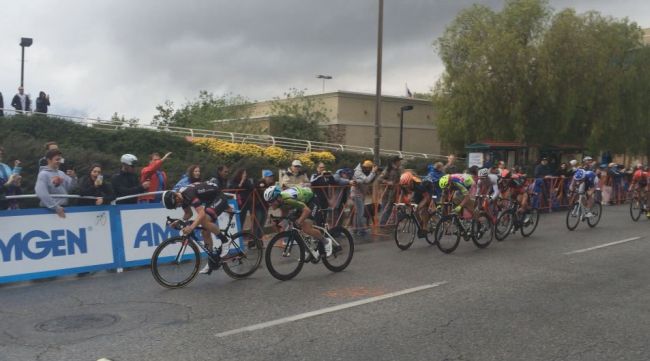 the field sprints for the line - and Mark Cavendish takes it!
So tomorrow's time trial at Big Bear Lake had to be moved to Magic Mountain, because of snow (!), and so I'm not planning to go watch. It's been shortened to 6 miles so not too much overall impact. Saturday I'm planning to ride up the queen stage to Mount Baldy, ahead of the peloton, that should be "fun". Stay tuned!