Blogging the blues ...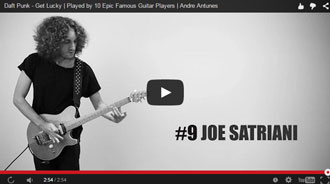 Old meets new: A guitar cover of Daft Punk's 'Get Lucky' in the styles of 10 famous guitarists. By the well-named Andre Antunes. Carlos Santana, Steve Vai, Kurt Cobain, Angus Young (AC/DC), Slash (Guns 'n Roses), Brian May (Queen), Mark Knopfler (Dire Straights), Tom Morello (Rage Against the Machine), Joe Satriani, and Eddie Van Halen. It's awesome. The guitarists I know well (Santana, Knopfler, Satriani, and Van Halen) were covered perfectly. I love it.
An idea whose time has come: Uber for helicopters. Yes of course we all want this. We might not be able to afford it yet, but we want it...
There's a new 'zine in town: Apple World Today, launched by former TUAW staffers. (TUAW = "the unofficial Apple weblog", recently decomissioned by new owner AOL) Subscribed!
And AWT are off to a good start with: Preparing for the Apple Watch. A detailed list of launch features. My favorite right now is that I'll be able to use Apple Pay from my iPhone 5S.
A nice long read: There goes the neighborhood, again. In which a new Oakland homeowner in a newly gentrified area digs into the history of his house, and discovers the waves of settlers. Most interesting.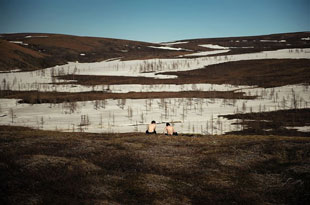 Another good long read: Six stories from the Russian North. I've been thinking a lot about settlement on Mars (!), and I believe settlement near the polar circle is a good proxy. Amazing.
This is a picture of Kaierkan, Russia, which translates as "death valley".
PS did you know there's such a place as the White Sea? Brrr..