| | |
| --- | --- |
| blogging in the new year... | |
And so it begins ... blogging in the new year. As the Ole filter makes a pass...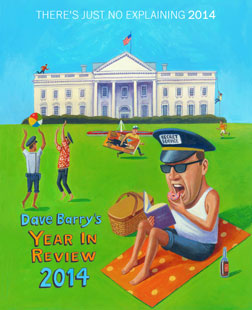 But first, this: Dave Barry's Year in Review. Funny and great. "There's just no explaining 2014"...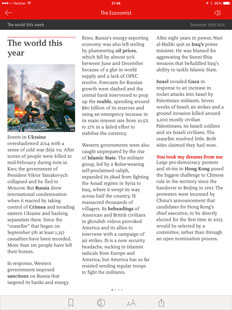 And then there's the Economist's Year in Review, too. I *still* like the Economist; in this world of instant news there seems to be a role for a weekly news magazine that does more than merely tell you what happened. (The link is to a PDF made from their four-page summary.)
Eric Sink wonders: do elite programmers exist? Apropos my post the other day about the 10X agency who represent programming superstars.
This website is one mile long. Why? Because it can be. If you like that, you can move up to the World's Highest Website (11.77 miles long).
There's a Powerpoint-replacement presentation tool called Prezi which is based on the concept that your entire presentation is a single giant page, and you just zoom in and out of various regions of it. Extending this concept, maybe the entire web is a single giant page, and we're always just zooming in and out of various parts of it?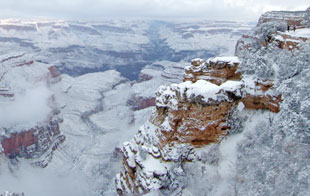 Just beautiful: New Year's snowstorm turns Grand Canyon into 'winter wonderland'. I think 2014 is the year that "global warming" tipped. Of course there is man-made climate change occurring but it doesn't appear to be the disaster it was positioned to be.
(click to enbiggen amazingly)