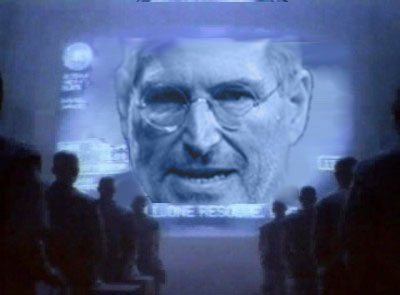 Coolest story of the day (and maybe, most prescient...) Avram Miller: How Apple crushed Google in the fall of 2015 (via I, Cringley):
Steve Jobs was livid when he learned about Google plans to use the Android operating system which Google acquired to compete with the iPhone... Jobs began to realize that Google could become the next Microsoft which would have the same effect that the old Microsoft had on the pre-iPhone Apple, it would cut the company off at the knees. Jobs realized that the only way to prevent that, was to put a dagger into the very heart of Google – Search. So he started up the most secret project ever undertaken at Apple. The name of the project was "Found."
Huh ... pretty interesting. I can't imagine Jobs starting the project simply to get back at Google, but I can imagine Apple entering Search, and in a big way, with new algorithms and improved usability. (Who knows, maybe they'll even enter Visual Search!) According to Miller:
This effort was so important to Jobs that he pre-recorded the announcement before his death and instructed Tim Cook to use it.
August of 2015, huh? Stay tuned...