How about a little Memorial Day filter pass? Okay.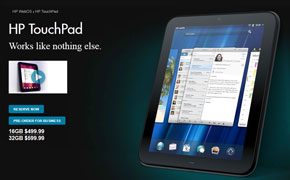 I think HP's Palm / webOS phones / tablets are probably going to be the iPhone / iPad's biggest competition. I know, I know, Android is all the rage. But you know what? It just isn't that compelling. It's like a PC compared to a Mac. They'll get plenty of share because of ubiquity and price, but they'll continue to be inferior products.
Cloud computing gains ground in healthcare. Crucially, customers are increasingly less afraid to store critical data online.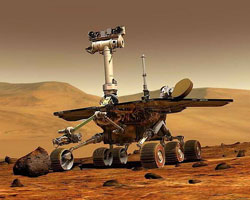 RIP Spirit: NASA announces death of rover on Mars. "Spirit last communicated on March 22, 2010, as Martian winter approached and the rover's solar-energy supply declined. The rover operated for more than six years after landing in January 2004 for what was planned as a three-month mission... The rover returned more than 124,000 images." Awesome! Now that's a successful mission.
ACOs will fail, say Senate Finance Committee members. (ACO = Accountable Care Organization) Me, too. There is no silver bullet.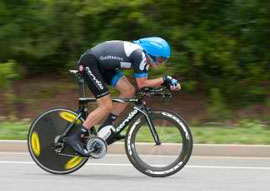 Dave Zabriske wins the 2011 USA cycling individual time trial championship. His fifth in a row. Whew.
Alberto Contador wins the 2011 Giro d'Italia. A dominating performance in one of the toughest grand tours of all time. I don't like him but I have to concede he's the best stage racer in the world, and has been since Lance retired. Who can possibly beat him in the 2011 Tour de France?
So, are Facebook building a browser? Dave Winer thinks so, but I do not. I don't think they are into client side stuff at all. I think they're probably building the world's most kick-ass front-end for their website - in AJAX / HTML5. (BTW, that's the best way to explain their lack of an iPad App.)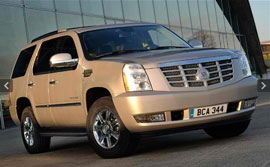 Ten of the ugliest cars ever made. These seem to go well beyond mundane into hideous. "Beauty is in the eye of the beholder, but we can all agree on ugly." I love that the Escalade made the list - I was afraid only I thought it so ugly - but amazingly there are a Rolls Royce, a BMW, and a Lamborghini in there too...
Are you a workaholic? I scored 70, but when Shirley took it for me, she gave me a 79. Huh.