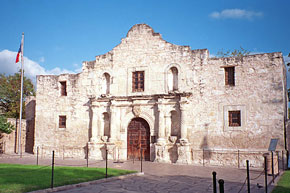 I am reloading after a couple days home - packing - getting ready to spend a week in San Antonio attending the United States and Canadian Association of Pathologists conference. This will be a big deal for Aperio - we're announcing some major products - and a big deal for me, as I have spent the last year working on those products :) I'm looking forward to it, should be great. But first a quick blogging pass...
Horace Dediu: The Platform as a Promise. Great discussion and analysis of the nature of platforms and brands. "I choose to define brand in this context of platforms as the "promise of the platform." Check it out... [ thanks to John Gruber for directing me to Horace; Asymco is a new favorite blog; subscribed! ]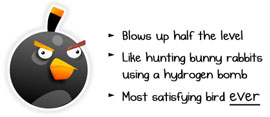 From the Oatmeal: the Likeability of Angry Birds. Important stuff. I confess this non-game-player has it loaded on his Pre :)
Did you know? You can have as much as you want. "If you want to know what the future will be like, just think of everything you like, and imagine having as much as you want!" Interesting perspective, and true of course... but too much ain't enough. Actually I am [re]reading Atlas Shrugged just now - loving it! - and it imagines a world in which the future is progressively worse, due to government intervention.
Interesting experiment: Solo drivers in Los Angeles will soon be allowed to drive in carpool lanes for a fee. I suspect road rage might truncate this experiment; we'll see. Charging everyone to ride in a lane is one thing, but allowing some to flaunt their privilege might not fly.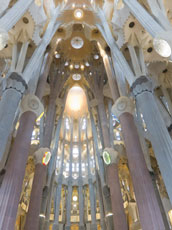 Tim Bray with a photo tour of the Sagrada Familia, a massive new cathedral in Barcelona. Wow, looks amazing. I love that we are still creating these huge monuments to architecture. Perhaps the best possible case to be made for organized religion.
WSJ: Facebook, Groupon, Zynga: Off-The-Chart Revenue. It's not *just* about eyeballs :)
This might explain why Box.net raises $48M. I'm with Dave Winer: "what could a startup do with $48M?" Cultivate bad habits :)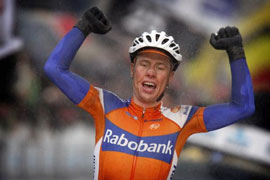 Some great cycling news; my favorite team Rabobank is off to a great start, and Sebastian Langeveld wins Omloop Het Nieuwsblad, the first big classic of the year. Excellent.
And meanwhile Levi Leipheimer is confident he can win a fourth Tour of California. Me, too. And he has the course this year to do it, with that mountaintop finish on Mount Baldy. Can't wait.
Well see you in a bit; I'm off to sunny San Antonio... and just in time 'cause I see we're expecting Record Low Temps, Snow, in Southern California... Brrr!