| | |
| --- | --- |
| America's Cup #33 race #1 - Trizilla wins! | |
Today was historic; the first race of the 33rd America's Cup took place off the coast of Valencia, Spain, and BMW Oracle's amazing trimaran (aka "Trizilla") handily defeated defender Alinghi's huge catamaran, in a come-from-way-behind victory. Alinghi took the start by a mile, but BMW Oracle had clearly superior speed upwind and led at the weather mark, and then proceeded to horizon job Alinghi on the downwind leg. It looks like the wing is the thing.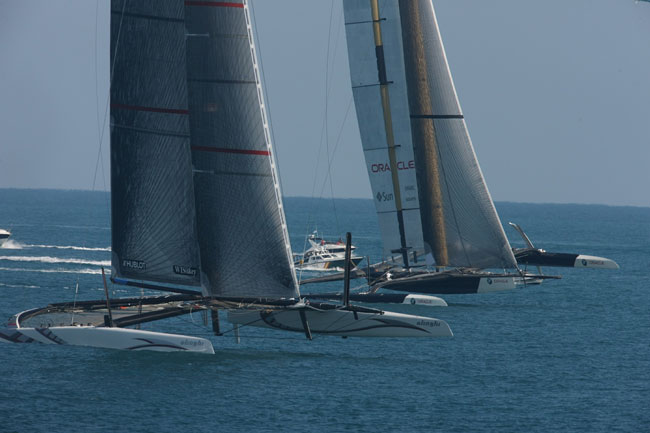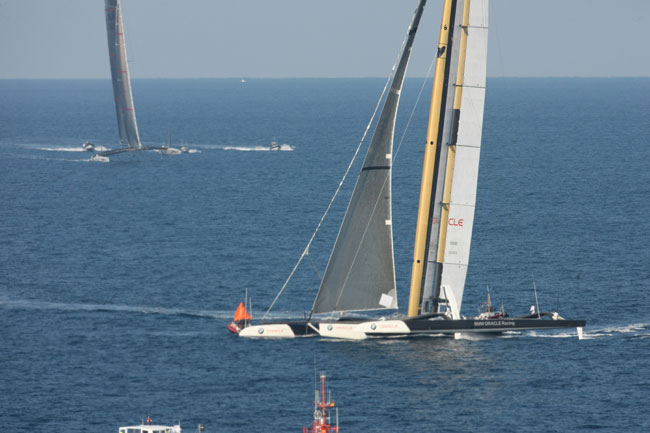 This regatta is just a best out of three series, so BMW Oracle now have a chance to win the cup in race #2 on Sunday. Stay tuned!