Well it's the start of a long and interesting week, for me personally as we have Aperio's sales team in town for our annual kickoff meeting, and for the world as President Obama is giving his state of the union address and Apple are announcing their tablet. May you live in interesting times, indeed!
Much socializing ahead so blogging will be light nonexistent this week, but here's a brief filter pass...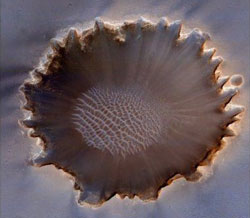 Marc Cantor: you can't make up these images (from Mars!) They are incredible...
Twelve resolutions on how to be a mensch. A good list; better than many similar which have come before. Seems like a key attribute of mensch-ness is intent; you do good things, but also, you do them for good reasons. [ via Guy Kawasaki ]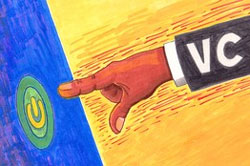 Wow: WSJ reports VCs put $350M into Better Place. This is the electric-car-as-utility company I keep posting about; they sure have attracted a huge following (and now, a ton of money). Now let's see what they do; say what you like about Tesla, but they are shipping electric cars while lots of others are just talking about it.
With Apple's tablet announcement Tuesday, Robert Scoble dusts off some advice taken from his days at NEC, when they made Windows tablets. "This is just a fun way to remind you that Bill Gates actually has been pushing Tablets for many years, but his failure in capturing the industry's imagination has left the door open for Steve Jobs to hit a grand slam home run." Stay tuned!
Picture of the day or perhaps any day: an owl in flight! I agree with Clive Thompson that it's awesome; what's so cool is that the logic of the head shape is much more apparent when seen like this... the eyes and beak in front, the blunt yet aero shape. Evolution is a magnificent watchmaker, all the more so for being blind :)