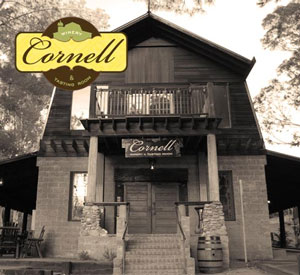 On my daily cycling rides I often pass through the cute little antique town of Cornell, clustered on Mulholland Highway near the base of the Rockstore climb. It is a grouping of about ten buildings which have the air of the old west about them; included is a former post office (with stables!) which is now a restaurant, called The Old Place, and an ex-tavern recently converted into The Cornell Winery.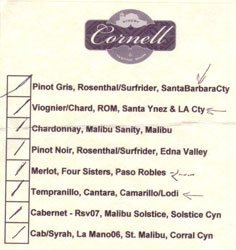 So the other day I rode past the winery for about the 50th time, and decided finally to go in and check it out. Really cool.
But I couldn't do any tasting mid-ride, so later that night Shirley and I went back, and we had a most delightful time tasting some pretty decent *local* wines... (our favorite was the Cantara Tempranillo, a wine from Camarillo, which was really great; so we bought some :)
...ah, serendipity...