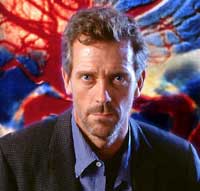 Yesterday I talked with Dana Blankenhorn, a tech blogger and columnist for ZDNet; as a result he posted Dr. House meets HAL, his take on digital pathology. It's sound bite journalism, not too much there, but at least it isn't wrong… they spelled our name right and linked to our website correctly :)
Um, y'all know who Dr. House is, right? I did not (!), but I figured it out. My cultural ignorance is [apparently] boundless.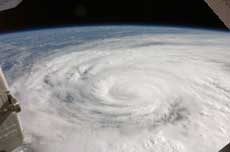 Wow, check out this high-res photo of Hurricane Ike (click thumbnail at left). Wow.
Today was the "queen stage" of the 2008 Vuelta de Espana, the biggest, baddest, steepest of them all, and Alberto Contador rose to the occasion, attacking on the last climb and winning the stage, as well as taking over the overall lead. Teammate Levi Leipheimer rode solidly in support and remains second, giving Astana one-two, which is how it is likely to end up. (And now think about adding Lance Armstrong to this team? Seem rather unfair!)
Good news: Bike accidents decline as ridership rises. "According to a study by researchers at the University of New South Wales, the number of collisions decreases as the number of bicycles in traffic increases. It sounds like a paradox, they say, but motorists are more likely to drive carefully and respectfully when there are more cyclists on the road." Great. Get out there and ride, people!
Well, today is the big day - Ohio State vs USC. The winner will likely have the inside track on winning the National Championship, and the loser might have a great season from this point on, but will likely be out of the running. Should be a great game.
My Tivo HD is dialed in and ready; we're going to see Ottmar Liebert tonight at the Canyon Club, so I won't be able to watch the game live. Should be a great concert - I love Ottmar - and we are planning to have some nice Arzuaga to accompany him. Good friends, good music, good wine - it doesn't get any better. And then watching 'SC win :)

P.S. Ottmar is warming up :)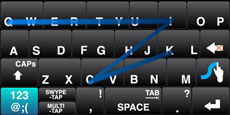 One of the more interesting new technologies emerging is Swype, a company which has developed a faster way to "type" on touchpads... that is a pretty cool thing, I wonder if Apple are talking to them?