The ESA's Mars Express orbiter has begun taking some phenomenal high-resolution photos of Mars. This image shows a region of Valles Marineris ("the Grand Canyon").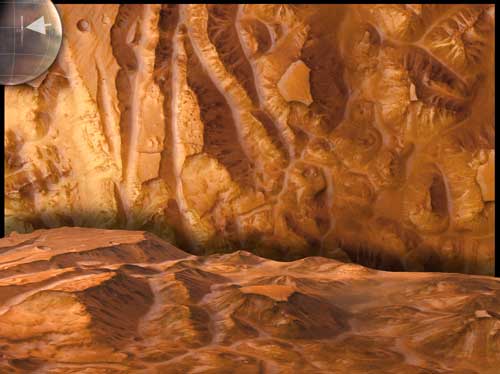 (click image for full-size interactive viewer)
Be sure to hit F11 to maximize your browser's window so you can see as much of the image as possible.
As usual, I upsampled the image and am serving it with Aperio's image server software.