Yesterday I trekked up to Paso Robles for the Central Coast Double, a beautiful ride which goes out to the coast at Cambria, up PCH for about 40 miles (stiff headwind), climbs inland to Mission San Antonio inside the Hunter Liggett army base, and then meanders past Lake San Antonio and Lake Nacimiento before looping back via the mountains East of the 101. At 215 miles and 14,000' this is one of the more demanding doubles around.
The ride started at 5:30 and I didn't finish until 10:00 last night (!) 15:46 for 215 miles, it was endless. Compounding the fun I managed to wipe out on a pothole in the dark, broke my headlight, and had to follow other riders in to the finish. I will say the scenery on this ride was awesome, I've posted some pics if you're interested:
And here are a few excerpts: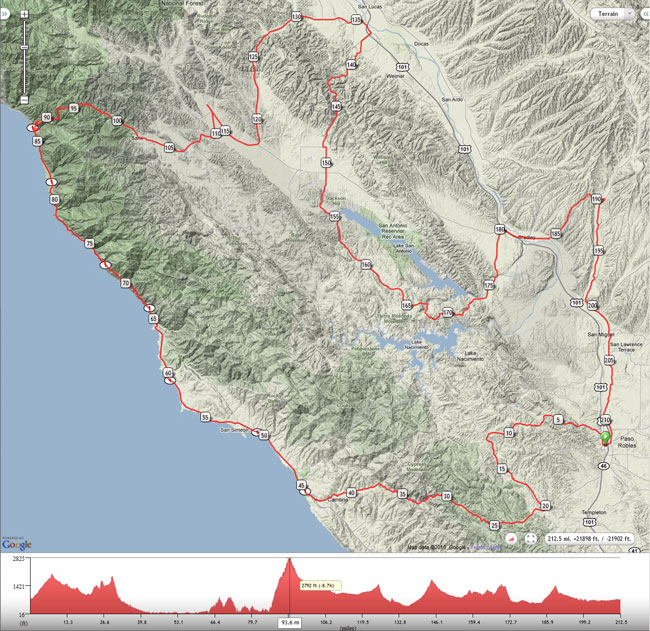 the route: 215 miles, 14,000' of climbing
that long stretch up the coast is the best, but it is *all* headwind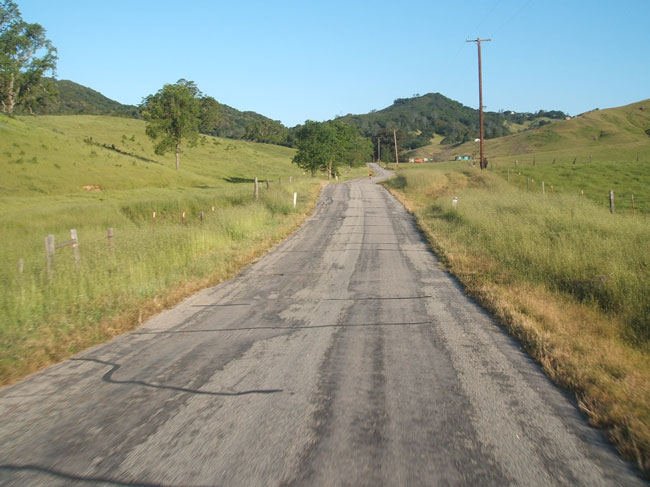 the early morning voyage to the coast, down seldom-used lanes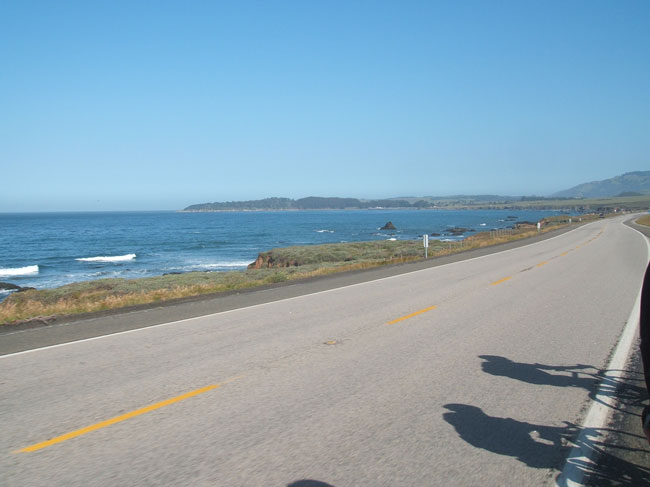 pacing along the beach from Cambria, how beautiful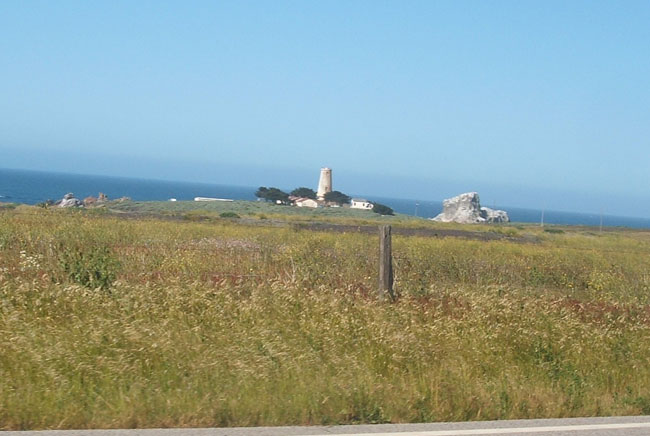 the Piedras Blancas lighthouse in San Simeon guards the past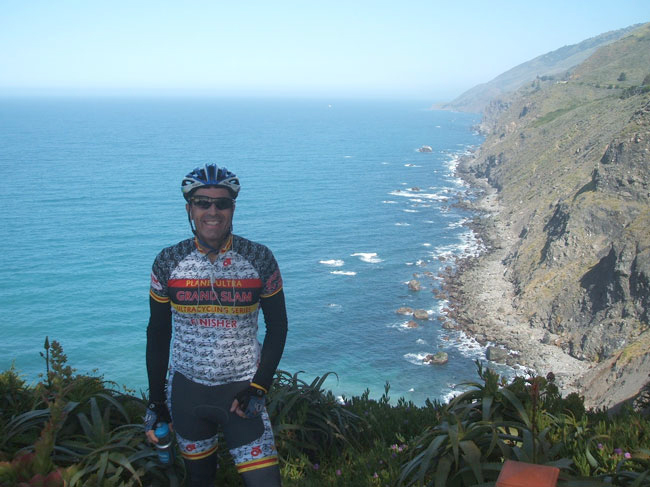 happy cyclist at Ragged Point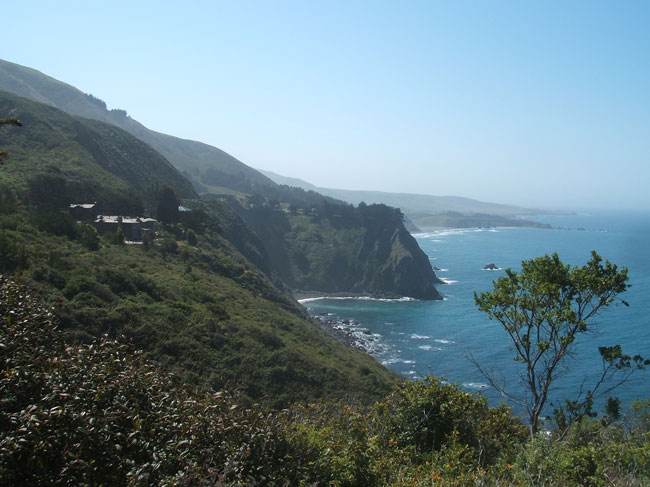 the Big Sur coastal views are *amazing*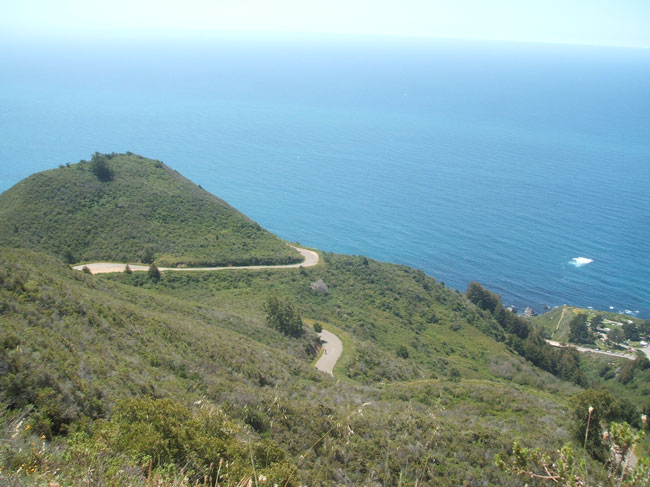 climbing Nacimiento Road; 7 miles at 7%, yippee
views back down to the sea made it worthwhile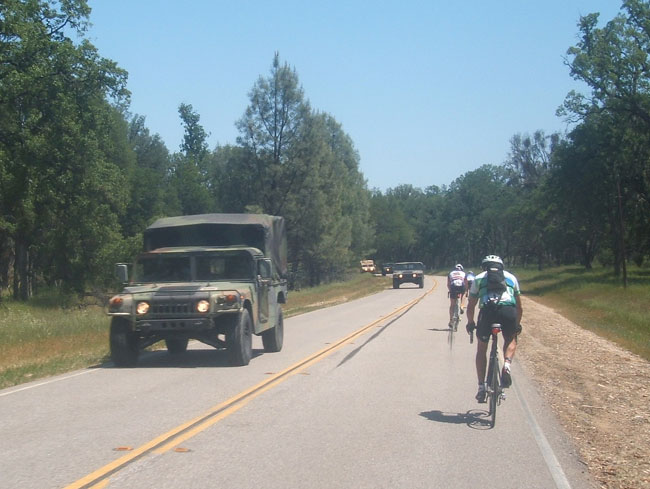 in Hunter Liggett army base, two pacelines pass each other :)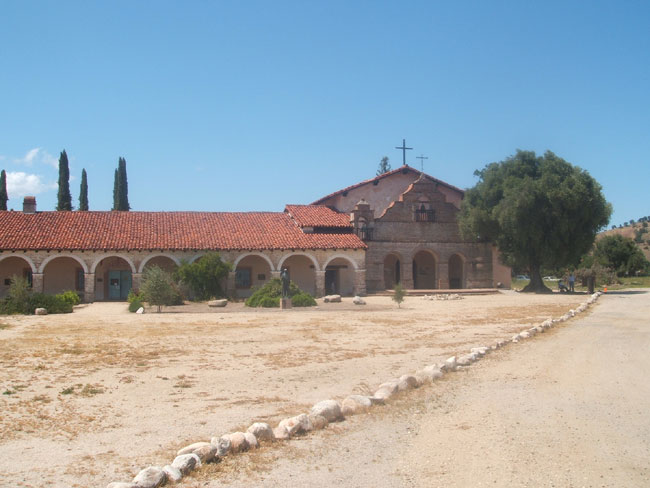 Mission San Antonio, lunch! at the halfway point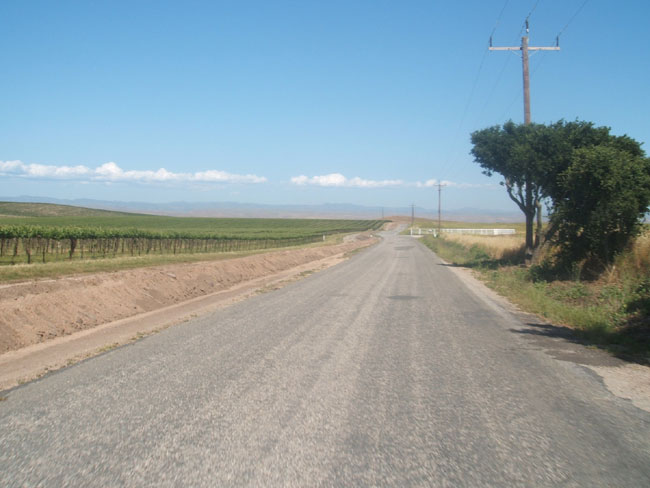 powering through vineyards with a tailwind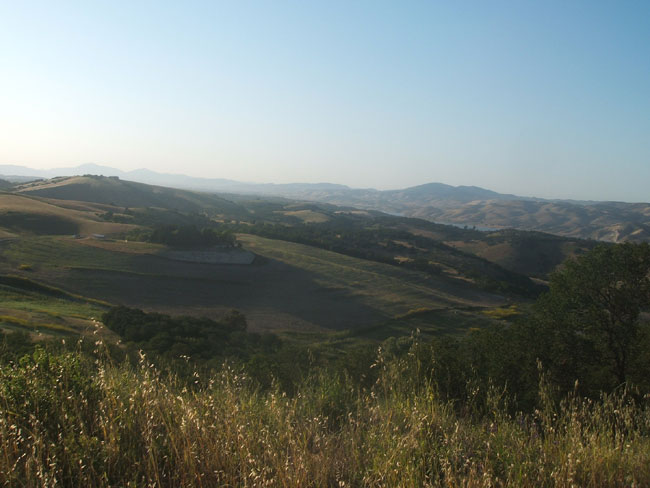 great views from the ridge between Lake San Antonio and Lake Nacimiento, wow
Now that it's over I can relax and enjoy it, with that pleasant sense of accomplishment that accompanies long rides. During the day it was not so pleasant, a lot of hard work on a l o n g day. Last night I celebrated with a cheeseburger, two shakes, and six tacos.