Up early, long drive, back to back to back meetings, nice hard ride, nice dinner w nice wine, and now sleepyness setting in...
Back to blogging to music. Now by Def Leppard. I suspect it helps.
Andrew Breitbart notes The President's Accidental Gift on Race. I agree wholeheartedly. Presumed guilt is indeed the order of our politically correct days...
See the power of this fully operational blogosphere: Gates Revises Tax Return Based On Blog Post. Glenn Reynold's headline of the year, so far :)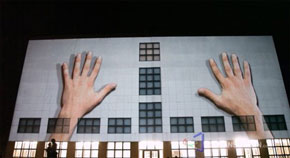 Must see to believe: Video: life-altering 3D projection gets splashed on German building. As Neo would say, Whoa.
More video to watch: time-lapse videos chronicling the construction of Disneyland. Really cool. Yeah, this was back in 1954. No Wooly Mammoths in any of the pictures though :)
TechCrunch note: Best. Comment. Ever. "AT&T: You can't handle the iPhone with Google Voice!" It is pretty great. And yes you have to click through to read it :)
From the Ole doesn't get Twitter file: The new Twitter homepage. So now it looks like a search engine. What, searching across everyone's random Tweets is suddenly going to make them more interesting?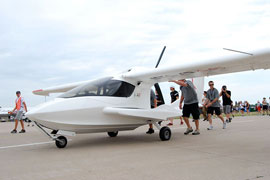 The ultimate flying machine? The Icon A5. "Power comes from a 100-horsepower Rotax engine, and the A5 needs 750 feet for takeoff and landing. It has a top speed of 120 mph and a range of 300 nautical miles. There's room for two people and 60 pounds of luggage. Wingspan is 34 feet. Icon has put a lot of research into making the A5 appealing to non pilots. The cockpit has been simplified so it looks less like an airliner and more like a car." Looks fully awesome, I can't wait to drive fly one. I wonder if it uses paddle shifters :)
ZooBorn of the day: a baby Tapir.