Had a travel day, woke up at oh-dark-hundred in Chicago, missed my flight, standby for the next, wrong city, standby on the next, waitlisted, run run run, catch the plane, standby on the next, run run run, etc. But I am home (yay) and was able to squeeze in a ride (yay) and am now off to sleep (yay). But first, blogging.
Project Q report: 0 cycles. Boo. Well okay I thought about it. A little.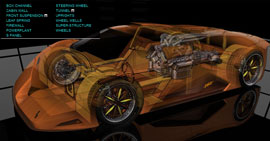 If I say "wooden car", what do you think of? Probably not this... how excellent! [ thanks Craig ]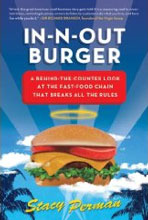 Hungry for a new book? Try this one: In-n-out burger. I love it (and, I love their burgers...) [ Glenn Reynold's take: I heard people rave about these for years before I ever ate one, and I have to say they live up to the raves. ]
From the truth-is-stranger-than-Onion files: California considers ban on big screen TVs. Our lawmakers must be idiots. Rome is burning and they worry about this?
Another from truth-stranger-than-Onion: Congress needs Google to find where the stimulus money went. I totally believe this, and it totally bothers me. If you're a taxpayer, I'm sure it bothers you, too...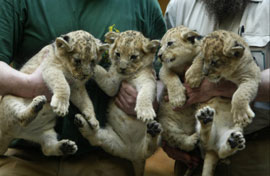 ZooBorn of the day: four little Lion cubs. Baby kings.
My new motto: "you can post, but you cannot hide" :)